Current Art exhibitions in Europe
Exhibitions and Art Gallery Listings in Europe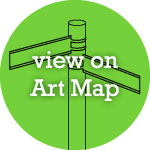 Listings of the best art galleries and exhibitions across Europe - modern and contemporary galleries, museums, art and artists - 365 days of the year.
Browse the listings below, or use the Europe Art Map, for art exhibitions on across the city.
And when you're on the go, you can use NearMe on your mobile to see what's on nearby.
Air de Paris

Paris

Air de Paris

Paris

Alan Cristea Gallery

London West End

Albion Barn

Oxfordshire

Alison Jacques Gallery

London

Alison Jacques Gallery

London

Almine Rech Gallery

Paris

Almine Rech Grosvenor Hill

London

Anna Marra Contemporanea

Rome

Annely Juda Fine Art

London West End

Annely Juda Fine Art

London West End

Annka Kultys Gallery

London

Aria art gallery

Florence

Arratia Beer

Berlin

Art: Concept

Paris

ATLAS Gallery

London

Aurel Scheibler

Berlin

Balice Hertling

Paris

Barbara Wien

Berlin

Barbican

London, Public

Bartha Contemporary

London West End

Ben Brown Fine Arts London

London West End

BERG Contemporary

Reykjavík

Berlinische Galerie

Berlin, Public

Berlinische Galerie

Berlin, Public

Berlinische Galerie

Berlin, Public

Bernier/Eliades

Athens

Blain|Southern, Hanover Sq

London West End

Blain|Southern, Hanover Sq

London West End

BQ

Berlin

British Museum

London, Public

British Museum

London, Public

Buchmann Galerie

Berlin

Bugada & Cargnel

Paris

Cabinet

London

Camden Arts Centre

London, Public

Camden Arts Centre

London, Public

Campoli Presti

London

Campoli Presti, r. de Braque

Paris

Carl Freedman Gallery

London

carlier | gebauer

Berlin

Carlos/Ishikawa

London

Carré d'Art - Musée d'art contemporain de Nîmes

Nîmes, Public

Centre Pompidou

Paris, Public

Centre Pompidou

Paris, Public

Centre Pompidou

Paris, Public

ChertLüdde

Berlin

Chisenhale Gallery

London, Public

Christie's Milan

Milan

Christie's Zürich

Zürich

Christie's Geneva

Geneva

Christie's London, King Street

London West End

Christie's London, South Kensington

London

Christie's Paris

Paris

Christophe Guye Galerie

Zürich

Contemporary Fine Arts

Berlin

Corvi-Mora

London

CRAC

Sète, Public

David Roberts Art Foundation

London, Public

David Zwirner, London

London West End

David Zwirner, London

London West End

no current exhibition, forthcoming:

Guy Mees

28 Jun - 28 Jul 2017

Deichtorhallen Hamburg

Hamburg, Public

Delfina Foundation

London, Public

Drawing Room

London, Public

Ellis King

Dublin

Esther Schipper

Berlin

Esther Schipper

Berlin

Estorick Collection of Modern Italian Art

London, Public

FeldbuschWiesnerRudolph

Berlin

Fondation Beyeler

Basel, Public

Fondation Cartier

Paris, Public

Fondation Pierre Bergé – Yves Saint Laurent

Paris, Public

Frith Street Gallery

London West End

Gagosian Britannia St

London

Gagosian Davies St

London West End

Gagosian Grosvenor Hill

London West End

Galeria Le Guern

Warsaw

Galeria Plan B, Berlin

Berlin

Galerie Barbara Thumm

Berlin

Galerie Barbara Weiss

Berlin

Galerie Bernard Bouche

Paris

Galerie Chantal Crousel

Paris

Galerie Crone

Berlin

Galerie Daniel Templon

Paris

Galerie EIGEN + ART

Berlin

Galerie Eva Presenhuber, Löwenbräu Areal

Zürich

Galerie Eva Presenhuber, Löwenbräu Areal

Zürich

Galerie Eva Presenhuber, Maag Areal

Zürich

Galerie Forsblom

Helsinki

Galerie Forsblom

Helsinki

Galerie Frank Elbaz

Paris

Galerie Georges-Philippe & Nathalie Vallois

Paris

Galerie Georges-Philippe & Nathalie Vallois

Paris

Galerie Gmurzynska St. Moritz

St. Moritz

Galerie Gmurzynska Zug

Zug

Galerie Gmurzynska Zürich, Paradeplatz

Zürich

Galerie Gmurzynska Zürich, Paradeplatz

Zürich

Galerie Gmurzynska Zürich, Talstrasse

Zürich

Galerie Guido W. Baudach

Berlin

Galerie Hussenot

Paris

Galerie Jocelyn Wolff

Paris

Galerie Laurent Godin

Paris

Galerie Marian Goodman

Paris

Galerie Max Hetzler, Bleibtreustr.

Berlin

Galerie Max Hetzler, Goethestr.

Berlin

Galerie Max Hetzler, r. du Temple

Paris

Galerie Micky Schubert

Berlin

Galerie Nathalie Obadia, r. du Bourg-Tibourg

Paris

Galerie Nathalie Obadia, r. du Cloître Saint-Merri

Paris

Galerie Nikolaus Ruzicska

Salzburg

Galerie Susanna Kulli

Zürich

Galerie Thaddaeus Ropac, London

London

Galerie Thaddaeus Ropac, Marais

Paris

Galerie Thaddaeus Ropac, Marais

Paris

Galerie Thaddaeus Ropac, Pantin

Paris

Galerie Thomas Schulte

Berlin

Galerie Vera Munro

Hamburg

Galerija Gregor Podnar

Berlin

Galleri Magnus Karlsson

Stockholm

Galleria Continua Les Moulins

Boissy-le-Châtel

Galleria Continua Les Moulins

Boissy-le-Châtel

Galleria Continua Les Moulins

Boissy-le-Châtel

Galleria Continua Les Moulins

Boissy-le-Châtel

Galleria Continua Les Moulins

Boissy-le-Châtel

Galleria Continua Les Moulins

Boissy-le-Châtel

Galleria Continua Les Moulins

Boissy-le-Châtel

Galleria Continua San Gimignano

Siena

Galleria Continua San Gimignano

Siena

Gasworks

London, Public

Gaudel de Stampa

Paris

gb agency

Paris

gb agency

Paris

Gerhardsen Gerner

Berlin

greengrassi

London

Grieder Contemporary

Zürich

Hamburger Bahnhof - Museum fur Gegenwart

Berlin, Public

Hamburger Bahnhof - Museum fur Gegenwart

Berlin, Public

Hamburger Bahnhof - Museum fur Gegenwart

Berlin, Public

Hamburger Bahnhof - Museum fur Gegenwart

Berlin, Public

Hamiltons

London West End

Haus der Kulturen der Welt

Berlin, Public

Hauser & Wirth Savile Row

London West End

Hauser & Wirth Savile Row

London West End

Hauser & Wirth Savile Row

London West End

Hauser & Wirth Zürich

Zürich

Hauser & Wirth Zürich

Zürich

Häusler Contemporary Lustenau

Lustenau

Häusler Contemporary München

Munich

Häusler Contemporary Zürich

Zürich

Hayward Gallery

London, Public

Herald St

London

Hollybush Gardens

London

Ibid Gallery, London

London West End

ICA

London, Public

ICA

London, Public

ICA

London, Public

Jeanne Bucher Jaeger, Marais

Paris

Jeu de Paume

Paris, Public

Jeu de Paume

Paris, Public

Jeu de Paume

Paris, Public

kamel mennour, avenue Matignon

Paris

kamel mennour, London

London

Kate MacGarry

London

KLEMM'S

Berlin

König Galerie

Berlin

König Galerie

Berlin

Kunsthaus Zürich

Zürich, Public

Kunstmuseum Basel

Basel, Public

KW Institute for Contemporary Art

Berlin, Public

KW Institute for Contemporary Art

Berlin, Public

KW Institute for Contemporary Art

Berlin, Public

Large Glass

London

Laura Bartlett Gallery

London

Lévy Gorvy London

London West End

Lisson Gallery

London

Lisson Gallery, Milan

Milan

Loevenbruck

Paris

Lullin + Ferrari

Zürich

Luxembourg & Dayan London

London West End

Mai 36 Galerie

Zürich

Mai 36 Galerie Showroom

Zürich

Mamco

Geneva, Public

Mamco

Geneva, Public

Mamco

Geneva, Public

Mamco

Geneva, Public

Marcelle Alix

Paris

Marlborough Contemporary

London West End

Marlborough Fine Art

London

Massimo De Carlo, London

London West End

Massimo De Carlo, Milan

Milan

Massimo De Carlo, Milan / Belgioioso

Milan

Maureen Paley

London

Mehdi Chouakri

Berlin

Meyer Riegger

Berlin

Michael Hoppen Gallery

London

Michael Werner Gallery, Mayfair

London West End

Modern Art

London

Modern Art Oxford

Oxford, Public

Modern Art Oxford

Oxford, Public

Museum of Photography

Berlin, Public

Museum of Photography

Berlin, Public

Museum of Photography

Berlin, Public

National Portrait Gallery

London, Public

New Galerie

Paris

Ordovas

London West End

Pace, Burlington Gardens

London West End

Palais de Tokyo

Paris, Public

Palais de Tokyo

Paris, Public

Palais de Tokyo

Paris, Public

Palais de Tokyo

Paris, Public

Palais de Tokyo

Paris, Public

Parasol unit foundation for contemporary art

London, Public

Parasol unit foundation for contemporary art

London, Public

Patrick Heide Contemporary Art

London

Peres Projects

Berlin

Perrotin, r. de Turenne

Paris

Perrotin, r. de Turenne

Paris

Peter Freeman, Inc. Paris

Paris

Pi Artworks Istanbul

Istanbul

Pi Artworks London

London West End

Pilar Corrias

London West End

no current exhibition, forthcoming:

Adult Swim

28 Jun - 4 Aug 2017

Pippy Houldsworth Gallery

London West End

Pippy Houldsworth Gallery

London West End

Praz-Delavallade

Paris

PSM gallery

Berlin

Repetto Gallery

London

Riflemaker

London West End

Robilant + Voena, London

London West End

Robilant + Voena, Milan

Milan

Robilant + Voena, St Moritz

St. Moritz

Rokeby

London

rosenfeld porcini

London

Royal Academy of Arts

London West End, Public

Saatchi Gallery

London, Public

Sadie Coles HQ Kingly Street

London West End

Semiose

Paris

Serpentine Gallery

London, Public

Serpentine Gallery

London, Public

Serpentine Sackler Gallery

London, Public

Sies + Höke

Düsseldorf

Simon Lee London

London West End

Sir John Soane's Museum

London, Public

Skarstedt, London

London West End

Sophia Contemporary Gallery

London West End

Sotheby's Geneva

Geneva

Sotheby's London

London West End

Sotheby's London

London West End

Sotheby's London

London West End

Sotheby's Milan

Milan

Sotheby's Paris

Paris

Sotheby's Zurich

Zürich

Sotheby's S|2 Gallery

London West End

Sotheby's S|2 Gallery

London West End

South London Gallery

London, Public

Southard Reid

London

SpazioA

Pistoia

Sprovieri

London West End

Sprüth Magers, Grafton St.

London West End

Sprüth Magers, Oranienburger St

Berlin

Städel Museum

Frankfurt, Public

Stair Sainty

London

Stephen Friedman Gallery

London West End

Stephen Friedman Gallery

London West End

Studio Voltaire

London, Public

Supportico Lopez

Berlin

T293

Rome

Tanya Leighton

Berlin

Tanya Leighton

Berlin

Tate Britain

London, Public

Tate Modern

London, Public

Tate Modern

London, Public

The Approach

London

no current exhibition, forthcoming:

20 Years Show

6 Jul - 6 Aug 2017

The Courtauld Gallery

London, Public

The Gallery Of Everything

London

The Mayor Gallery

London West End

The National Gallery

London, Public

The Photographers' Gallery

London West End, Public

Thomas Dane Gallery

London West End

Thomas Dane Gallery

London West End

Timothy Taylor

London West End

Tornabuoni Art

Paris

Tornabuoni Art London

London West End

Tucci Russo - Studio per l'Arte Contemporanea

Torre Pellice (Turin)

Tucci Russo - Studio per l'Arte Contemporanea

Torre Pellice (Turin)

Victoria and Albert Museum

London, Public

Victoria Miro

London

Victoria Miro

London

Victoria Miro Mayfair

London West End

VNH Gallery

Paris

Wentrup Gallery

Berlin

White Cube Bermondsey

London

no current exhibition, forthcoming:

Dreamers Awake

28 Jun - 17 Sep 2017

White Cube Mason's Yard

London West End

Whitechapel Gallery

London, Public

Whitechapel Gallery

London, Public

Whitechapel Gallery

London, Public

Whitford Fine Art

London

Wilkinson

London

Wilkinson

London

Workplace London

London West End

Zabludowicz Collection

London, Public

Zabludowicz Collection

London, Public

Zilberman Gallery

Istanbul

Zilberman Gallery Berlin

Berlin