Lower East Side Art Guide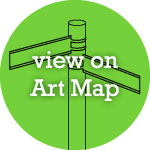 Curated gallery guide for world-class contemporary art exhibitions at leading Lower East Side galleries and museums. Browse or filter our curated listings to find artists, openings, events and auctions in Manhattan. Use NearMe to see what's on near you in the New York art world today.
Download your copy of the new NYC Spring 2019 print map here!