Current Art exhibitions in Hong Kong
Modern and Contemporary Art Galleries in Hong Kong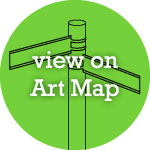 GalleriesNow.Net live listings of Hong Kong exhibitions - covering modern and contemporary galleries, both public and commercial.
Click the map to search by area, or browse below, for exhibitions on at the best galleries across the city - wherever you are, or wherever you're visiting, here's what to look at.
And you can always use NearMe on your laptop or mobile to see what's on around you.