Current Art exhibitions in London exhibitions
London Exhibitions and Art Gallery Listings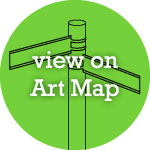 It may be cold outside right now, but there's plenty to enjoy at all the exhibitions on around town.
London exhibitions. Full listings for art exhibitions on across London are below - modern and contemporary galleries, museums, art and artists - 365 days of the year. You can also explore by area with our ArtMap.
And when you're out, use our NearMe function on your mobile to see what's on nearby wherever you are.
Alan Cristea Gallery

London West End

Alison Jacques Gallery

London

Alison Jacques Gallery

London

Almine Rech Grosvenor Hill

London

Annely Juda Fine Art

London West End

Annely Juda Fine Art

London West End

Annka Kultys Gallery

London

ATLAS Gallery

London

Barbican

London, Public

Bartha Contemporary

London West End

Ben Brown Fine Arts London

London West End

Blain|Southern, Hanover Sq

London West End

Blain|Southern, Hanover Sq

London West End

British Museum

London, Public

British Museum

London, Public

Cabinet

London

Camden Arts Centre

London, Public

Camden Arts Centre

London, Public

Campoli Presti

London

Carl Freedman Gallery

London

Carlos/Ishikawa

London

Chisenhale Gallery

London, Public

Christie's London, King Street

London West End

Christie's London, South Kensington

London

Corvi-Mora

London

David Roberts Art Foundation

London, Public

David Zwirner, London

London West End

David Zwirner, London

London West End

no current exhibition, forthcoming:

Guy Mees

28 Jun - 28 Jul 2017

Delfina Foundation

London, Public

Drawing Room

London, Public

Estorick Collection of Modern Italian Art

London, Public

Frith Street Gallery

London West End

Gagosian Britannia St

London

Gagosian Davies St

London West End

Gagosian Grosvenor Hill

London West End

Galerie Thaddaeus Ropac, London

London

Gasworks

London, Public

greengrassi

London

Hamiltons

London West End

Hauser & Wirth Savile Row

London West End

Hauser & Wirth Savile Row

London West End

Hauser & Wirth Savile Row

London West End

Hayward Gallery

London, Public

Herald St

London

Hollybush Gardens

London

Ibid Gallery, London

London West End

ICA

London, Public

ICA

London, Public

ICA

London, Public

kamel mennour, London

London

Kate MacGarry

London

Large Glass

London

Laura Bartlett Gallery

London

Lévy Gorvy London

London West End

Lisson Gallery

London

Luxembourg & Dayan London

London West End

Marlborough Contemporary

London West End

Marlborough Fine Art

London

Massimo De Carlo, London

London West End

Maureen Paley

London

Michael Hoppen Gallery

London

Michael Werner Gallery, Mayfair

London West End

Modern Art

London

National Portrait Gallery

London, Public

Ordovas

London West End

Pace, Burlington Gardens

London West End

Parasol unit foundation for contemporary art

London, Public

Parasol unit foundation for contemporary art

London, Public

Patrick Heide Contemporary Art

London

Pi Artworks London

London West End

Pilar Corrias

London West End

no current exhibition, forthcoming:

Adult Swim

28 Jun - 4 Aug 2017

Pippy Houldsworth Gallery

London West End

Pippy Houldsworth Gallery

London West End

Repetto Gallery

London

Riflemaker

London West End

Robilant + Voena, London

London West End

Rokeby

London

rosenfeld porcini

London

Royal Academy of Arts

London West End, Public

Saatchi Gallery

London, Public

Sadie Coles HQ Kingly Street

London West End

Serpentine Gallery

London, Public

Serpentine Gallery

London, Public

Serpentine Sackler Gallery

London, Public

Simon Lee London

London West End

Sir John Soane's Museum

London, Public

Skarstedt, London

London West End

Sophia Contemporary Gallery

London West End

Sotheby's London

London West End

Sotheby's London

London West End

Sotheby's London

London West End

Sotheby's S|2 Gallery

London West End

Sotheby's S|2 Gallery

London West End

South London Gallery

London, Public

Southard Reid

London

Sprovieri

London West End

Sprüth Magers, Grafton St.

London West End

Stair Sainty

London

Stephen Friedman Gallery

London West End

Stephen Friedman Gallery

London West End

Studio Voltaire

London, Public

Tate Britain

London, Public

Tate Modern

London, Public

Tate Modern

London, Public

The Approach

London

no current exhibition, forthcoming:

20 Years Show

6 Jul - 6 Aug 2017

The Courtauld Gallery

London, Public

The Gallery Of Everything

London

The Mayor Gallery

London West End

The National Gallery

London, Public

The Photographers' Gallery

London West End, Public

Thomas Dane Gallery

London West End

Thomas Dane Gallery

London West End

Timothy Taylor

London West End

Tornabuoni Art London

London West End

Victoria and Albert Museum

London, Public

Victoria Miro

London

Victoria Miro

London

Victoria Miro Mayfair

London West End

White Cube Bermondsey

London

no current exhibition, forthcoming:

Dreamers Awake

28 Jun - 17 Sep 2017

White Cube Mason's Yard

London West End

Whitechapel Gallery

London, Public

Whitechapel Gallery

London, Public

Whitechapel Gallery

London, Public

Whitford Fine Art

London

Wilkinson

London

Wilkinson

London

Workplace London

London West End

Zabludowicz Collection

London, Public