Current Art exhibitions in Berlin
Exhibitions & Art Galleries in Berlin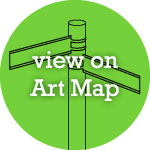 Live listings for the best and most exciting art galleries and museums in Berlin.
Browse all below or click on our ArtMap for exhibitions on at the best galleries across the city. Wherever you are, or wherever you're visiting, here's what to look at.
Don't forget, there is always NearMe on your laptop or cell to see what's on nearby.
Arratia Beer

Berlin

Aurel Scheibler

Berlin

Barbara Wien

Berlin

Berlinische Galerie

Berlin, Public

Berlinische Galerie

Berlin, Public

Berlinische Galerie

Berlin, Public

BQ

Berlin

Buchmann Galerie

Berlin

carlier | gebauer

Berlin

ChertLüdde

Berlin

Contemporary Fine Arts

Berlin

Esther Schipper

Berlin

Esther Schipper

Berlin

FeldbuschWiesnerRudolph

Berlin

Galeria Plan B, Berlin

Berlin

Galerie Barbara Thumm

Berlin

Galerie Barbara Weiss

Berlin

Galerie Crone

Berlin

Galerie EIGEN + ART

Berlin

Galerie Guido W. Baudach

Berlin

Galerie Max Hetzler, Bleibtreustr.

Berlin

Galerie Max Hetzler, Goethestr.

Berlin

Galerie Micky Schubert

Berlin

Galerie Thomas Schulte

Berlin

Galerija Gregor Podnar

Berlin

Gerhardsen Gerner

Berlin

Hamburger Bahnhof - Museum fur Gegenwart

Berlin, Public

Hamburger Bahnhof - Museum fur Gegenwart

Berlin, Public

Hamburger Bahnhof - Museum fur Gegenwart

Berlin, Public

Hamburger Bahnhof - Museum fur Gegenwart

Berlin, Public

Haus der Kulturen der Welt

Berlin, Public

KLEMM'S

Berlin

König Galerie

Berlin

König Galerie

Berlin

KW Institute for Contemporary Art

Berlin, Public

KW Institute for Contemporary Art

Berlin, Public

KW Institute for Contemporary Art

Berlin, Public

Mehdi Chouakri

Berlin

Meyer Riegger

Berlin

Museum of Photography

Berlin, Public

Museum of Photography

Berlin, Public

Museum of Photography

Berlin, Public

Peres Projects

Berlin

PSM gallery

Berlin

Sprüth Magers, Oranienburger St

Berlin

Supportico Lopez

Berlin

Tanya Leighton

Berlin

Tanya Leighton

Berlin

Wentrup Gallery

Berlin

Zilberman Gallery Berlin

Berlin