Current Art exhibitions in Switzerland
Exhibitions and Art Gallery Listings in Switzerland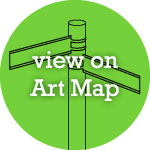 Listings of the best art galleries and exhibitions across Switzerland - modern and contemporary galleries, museums, art and artists - 365 days of the year.
Browse the listings below, or use the Switzerland Art Map, for art exhibitions on across the country.
And when you're on the go, you can use NearMe on your mobile to see what's on nearby.
Christie's Zürich

Zürich

Christie's Geneva

Geneva

Christophe Guye Galerie

Zürich

Fondation Beyeler

Basel, Public

Galerie Eva Presenhuber, Löwenbräu Areal

Zürich

Galerie Eva Presenhuber, Löwenbräu Areal

Zürich

Galerie Eva Presenhuber, Maag Areal

Zürich

Galerie Gmurzynska St. Moritz

St. Moritz

Galerie Gmurzynska Zug

Zug

Galerie Gmurzynska Zürich, Paradeplatz

Zürich

Galerie Gmurzynska Zürich, Paradeplatz

Zürich

Galerie Gmurzynska Zürich, Talstrasse

Zürich

Galerie Susanna Kulli

Zürich

Grieder Contemporary

Zürich

Hauser & Wirth Zürich

Zürich

Hauser & Wirth Zürich

Zürich

Häusler Contemporary Zürich

Zürich

Kunsthaus Zürich

Zürich, Public

Kunstmuseum Basel

Basel, Public

Lullin + Ferrari

Zürich

Mai 36 Galerie

Zürich

Mai 36 Galerie Showroom

Zürich

Mamco

Geneva, Public

Mamco

Geneva, Public

Mamco

Geneva, Public

Mamco

Geneva, Public

Robilant + Voena, St Moritz

St. Moritz

Sotheby's Geneva

Geneva

Sotheby's Zurich

Zürich