FeldbuschWiesnerRudolph, Berlin presents two solo exhibitions by Paule Hammer and Samuel Henne.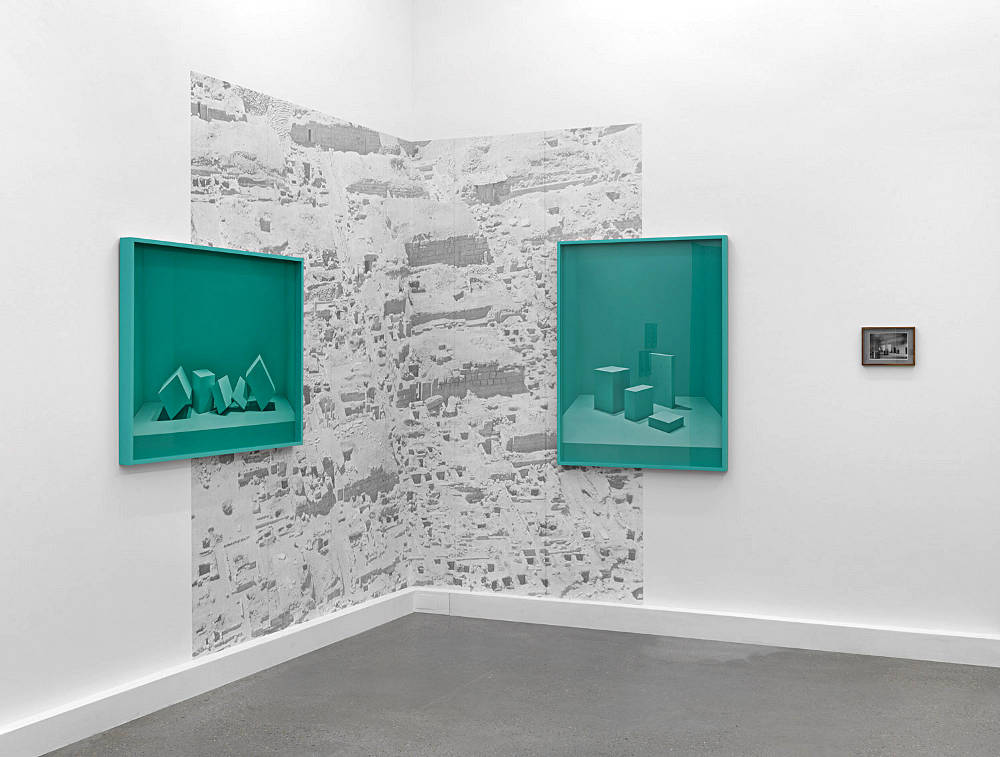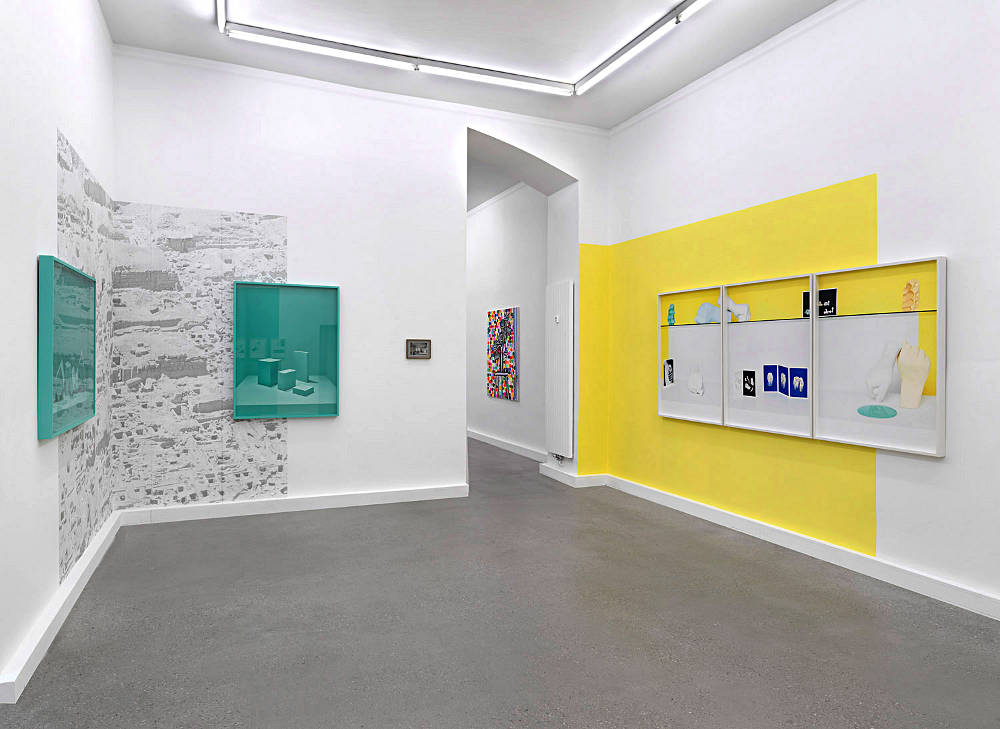 The two artists transform the gallery space into a new experience with large-format paintings, ceramics and conceptual photography presented in a colorful, installation-like wall design.
With his latest series of monumental still lifes with flowers, Leipzig's Paule Hammer (*1975) offers more than just his usual combination of subject matter and text. He surprises viewers with striking painterly details. Recently, he started putting his word creations on colorful glazed ceramics, where they take on a plastic form. Hammer always works thematically, depicting people from society, history and politics in his paintings, citing them and commenting on them. He questions current world views, life goals and familiar certainties, discursively coming to conclusions that always lead to new questions.
In his new series of works, Samuel Henne (*1982) focuses on displacements and constellations. The exhibition is a continuation of the work he did for his solo exhibition at the Kunstverein Hildesheim (2016, with catalogue), where he entered into a dialogue with historical photo material from the Roemer and Pelizaeus Museum. In the gallery, the artist presents a selection of photographic works, dealing with various aspects of representation, including the extent to which sculpture can represent something and be transformed into an image, as well as the role of material and visual forms in the presentation of objects. For his presentation, Henne made a colorful, rhythmic wall design that overlaps in such a way that an unusual displacement is created in the space.
Courtesy of the artist and FeldbuschWiesnerRudolph, Berlin