For his first exhibition with Blain|Southern, and his first in the UK, Moshekwa Langa fills the London gallery with a wealth of visual references, borrowed, abstracted, spliced and collaged onto canvas through a freewheeling process of loose association that he has become known for.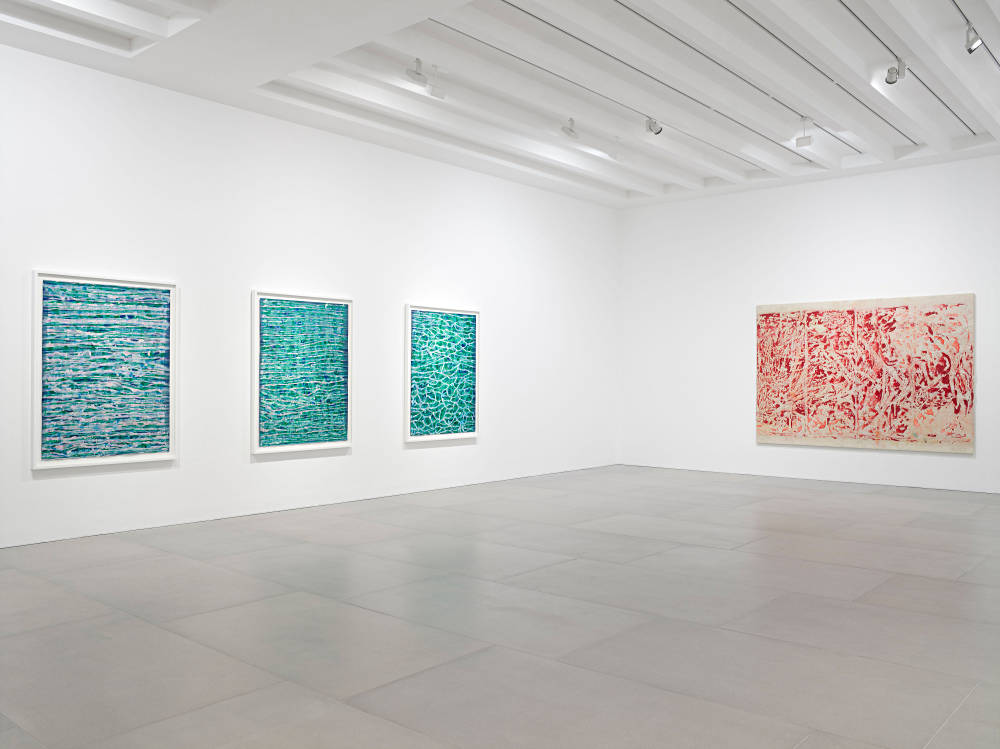 Growing up in a remote part of South Africa and since working in Holland, Germany and France, Langa's promiscuous mixing of media has been interpreted as a response to the conditions of belonging to a diaspora, reflecting the instability that comes from such frequent and radical changes of place.
Certainly daily experiences, especially the challenges to movement that he faces because of his origins, provide continual reference points in his work. Described as a 'visual anthropologist', Langa creates an ongoing index of items and personal observations, abstracting a variety of materials into wall-based works that can be seen as a map of his emotions and memories.
"For me it is interesting to work in that liminal space between losing consciousness of the real and falling into a fantastical wakefulness, of making sense of what is around me, and what I imagine [and] hope to be around me and what I wish to be away from me." – Moskehwa Langa
Courtesy the artist and Blain|Southern, Photo Peter Mallet