David Gill Gallery presents an exhibition of works by Maria Pergay. 'Iconic' is the first exhibition of the French designer's works at the Gallery.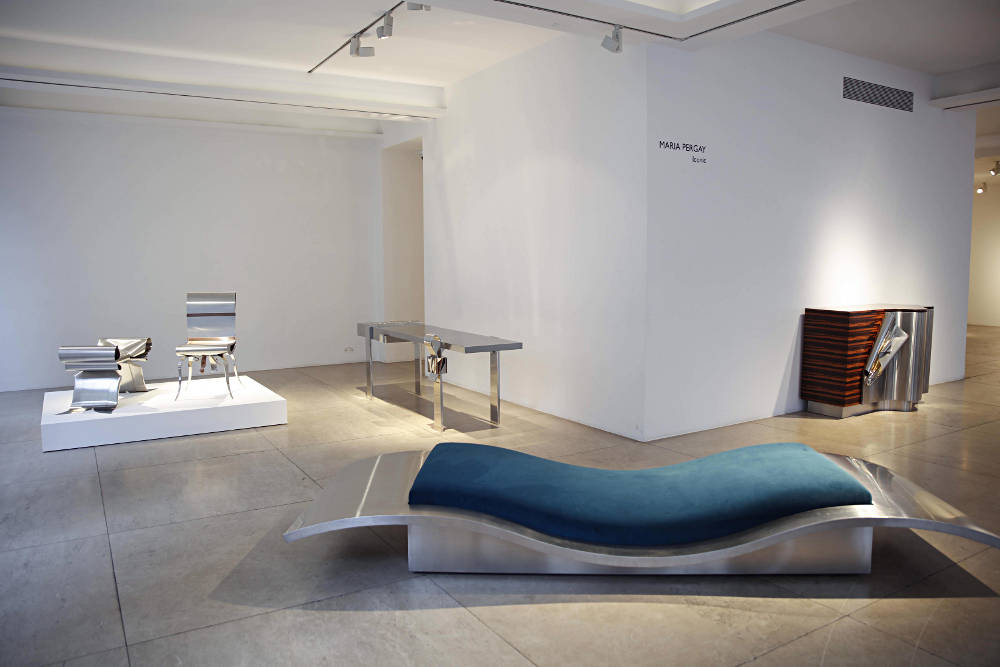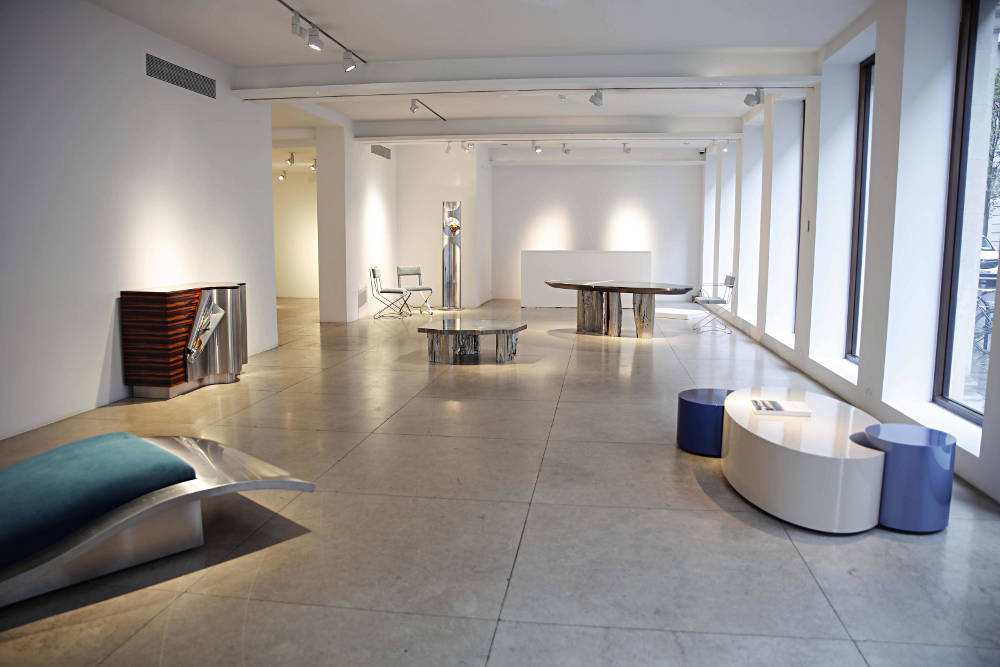 Now in her 88th year David Gill Gallery is celebrating the work of the furniture designer Maria Pergay with a survey of some of her most iconic works.
The exhibition centres around Pergay's renowned use of stainless steel, which she began exploring in 1968 with the now-iconic Flying Carpet Daybed.
"Stainless steel does not forgive. It has authority, and it helps me not to make errors. But it also shines and glows; it hints at greater things." – Maria Pergay
Pergay's design work is now in its sixth decade, and the exhibition charts her work from the sixties up to 2015, capturing her strident design canon that the designer forged in postwar France and has continued to transform up till the present day.
Her work takes inspiration from antiquity, Japanese art, and above all the innate nature of the materials she works with. Iconic highlights not only her mastery of stainless steel, but also its union with materials such as: ammonite, palm wood, bronze, mother of pearl, and chestnut among others.
Synonymous with French postwar furniture design, on the international stage Pergay has been very well-received in the United States with a solo show in New York in 2006. It only seems fitting that her work in design is lauded in London by David Gill with this inaugural exhibition.
Gill has always been closely aligned with French design. His collaboration with Line Vautrin brought her international acclaim, culminating in the 1999 ground-breaking exhibition at the Musée des Arts Decoratifs in Paris.
Both Pergay and Gill have been honoured with the Chevalier of the Ordre des Arts & des Lettres by the French Ministry of Culture.
Images courtesy of David Gill Gallery