To celebrate Joe Tilson's 90th birthday, a new exhibition at the Alan Cristea Gallery features classic and new prints by Tilson spanning almost half a century.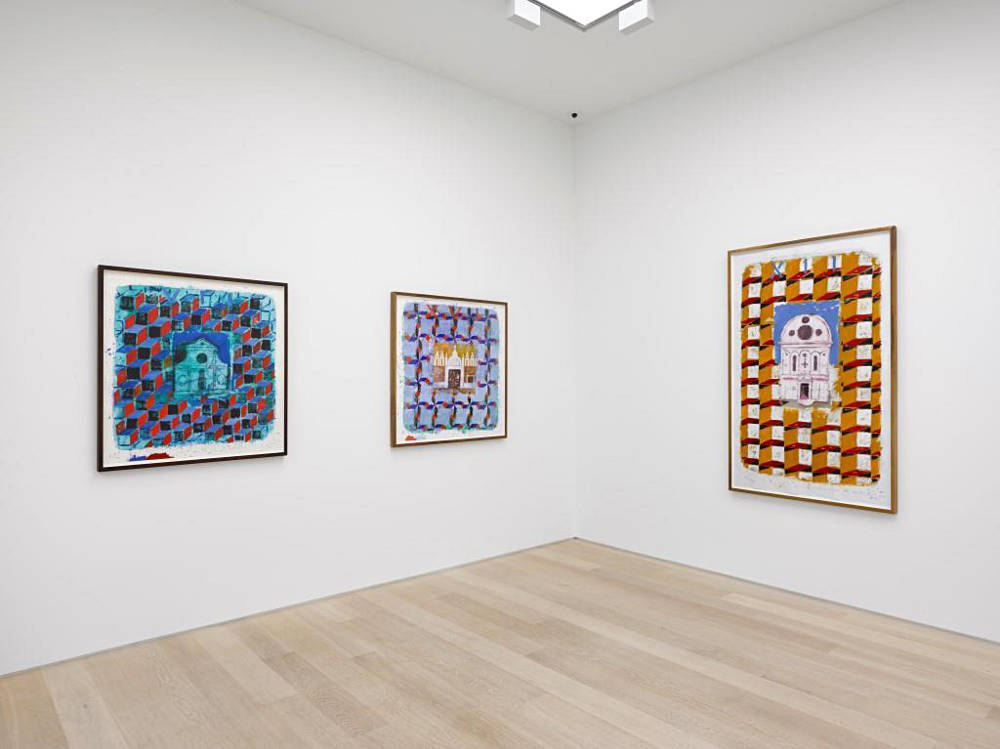 Tilson, who was born in London in 1928, trained as a carpenter at the Brixton School of Building in his early teens, before completing military service. In 1949 he attended St. Martin's School of Art with Leon Kosoff and Frank Auerbach, and continued his training in 1952 at the Royal College of Art in with Peter Blake, Allen Jones, Patrick Caulfield and David Hockney, who alongside Tilson were instrumental in the birth of British Pop Art.
Joe Tilson at 90 features Tilson's groundbreaking screenprints and collages from the sixties together with his most recent prints. Alcheringa prints from the early 1970s exploring the four elements of earth, water, air and fire, will be exhibited alongside depictions of symbols and gods from Greek Mythology, including, The Oracle of Zeus, 1981; The Shield of Achilles, 1989-90 and Nine Muses, 2005. Works that reference ecological concerns through the representation of butterflies, birds and flowers made over a ten year period include Conjunction, Swallowtail, Sasso, 1996, and Conjunction Kingfisher, Arpa, 2001.
More recent works such as Postcards from Venice, 2011-12, represent the influence of Italy, a place Tilson has been deeply connected with since his first visit in 1955. Tilson continues to develop his The Stones of Venice series, and the exhibition features new hand-coloured prints exploring Venetian architectural motifs.
Since 1970 Tilson has kept notebooks; a complete record of where and what was going on, people met, places seen, poetry, and illustrations of works in progress, all interspersed with personal thoughts. A selection of these will be on view in the exhibition.
This summer the Royal Academy of Arts, London, will celebrate it's 250th anniversary year with artist commissions spilling out on to the streets of London's West End. Over 100 flags by Joe Tilson RA, using imagery from his The Stones of Venice prints, will fly above Regent's Street from June – August 2018.
Courtesy Alan Cristea Gallery. Photo: Jack Hems