In collaboration with Les Archives Jean Painlevé, Air de Paris presents an unreleased film and photographies on the sea horse.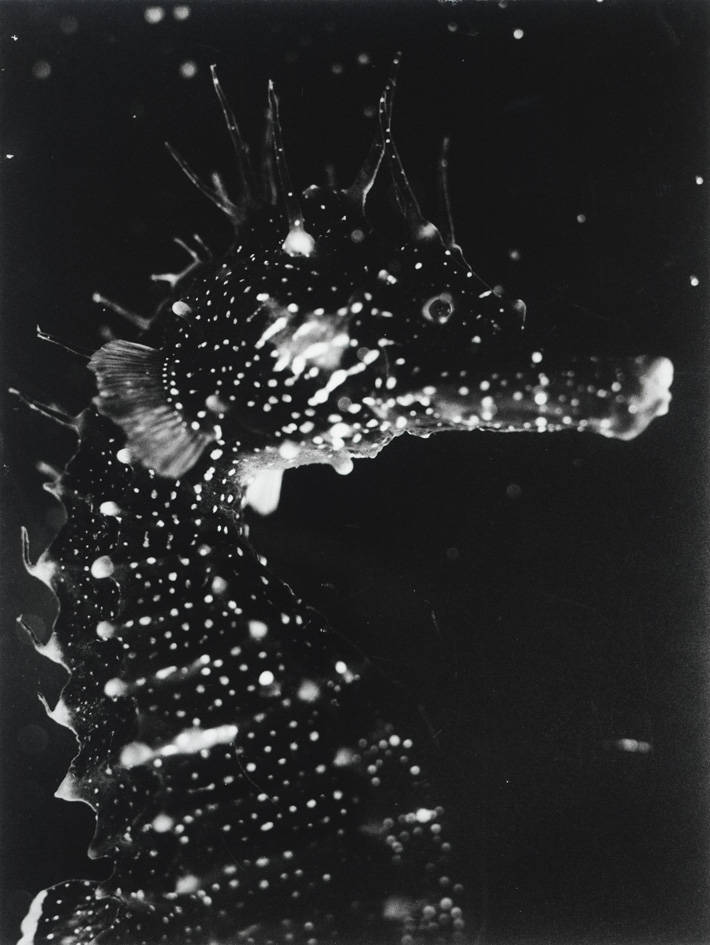 After studying biology at La Sorbonne where he was a member of the French Union of Communist Students, Jean Painlevé got closer to the Surrealist movement and avant-garde filmmakers such as Luis Buñuel, Sergei Eisenstein and Jean Vigo. Very commited towards free thinking, he always refused to be pigeonholed with any of the artists of the early 30s. His first solo-show took place at la Galerie de la Pléaiade which represented artists such as Man Ray, André Kertész, Brassaï and Laure Albin-Guillot. For over sixty years, Jean Painlevé made more than 200 short films, documenting marine animals. All of them focus on a single organism, capturing crucial moments in its life cycles. His motivation was to draw attention to the widest possible audience on what would normally have been considered unworthy. He is known for the brilliant synthesis between his scientific research and the cinema. According to Jean-Luc Godard: "There would not have been a New Wave without Jean Painlevé and his unsinkable camera."
Born in Paris, 1902
Deceased in Neuilly-sur-Seine, 1989
Jean Painlevé has exhibited extensively in Europe, in group shows such as «La Subversion des images» at the MAMVP in Paris in 2010. Amongst other group shows, he has taken part in «OBJECT:PHOTO» at MoMA in New York, in 2015. His works are part of public collections that include the Metropolitan Museum of Art, the MoMA, and the Cleveland Museum of Art, as well as the Nouveau Musée National de Monaco and the Centre Pompidou.
Buste de l'Hippocampe, 1931. Mat gelatin silverprint (from 1980), 51 x 45 cm