Special event:
Invites Artist's Presentation: Lindsey Mendick. Sunday 13 May, 3pm-3.30pm
Lindsey Mendick's installation Perfectly Ripe is a sculptural and audio mise-en-scène reflecting on teenage holiday romance, burgeoning womanhood and a desire for revenge.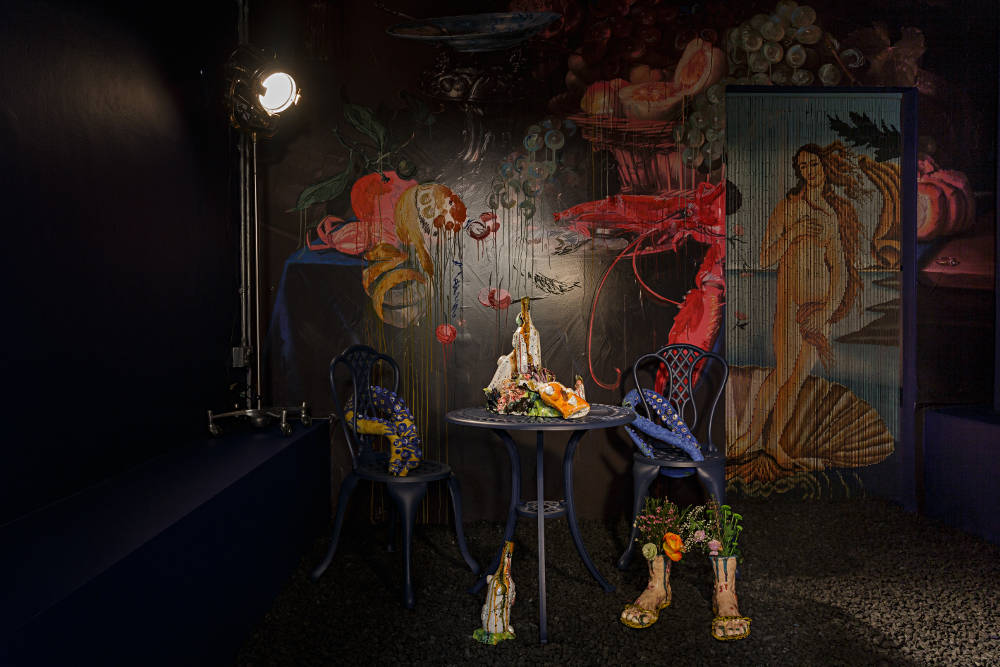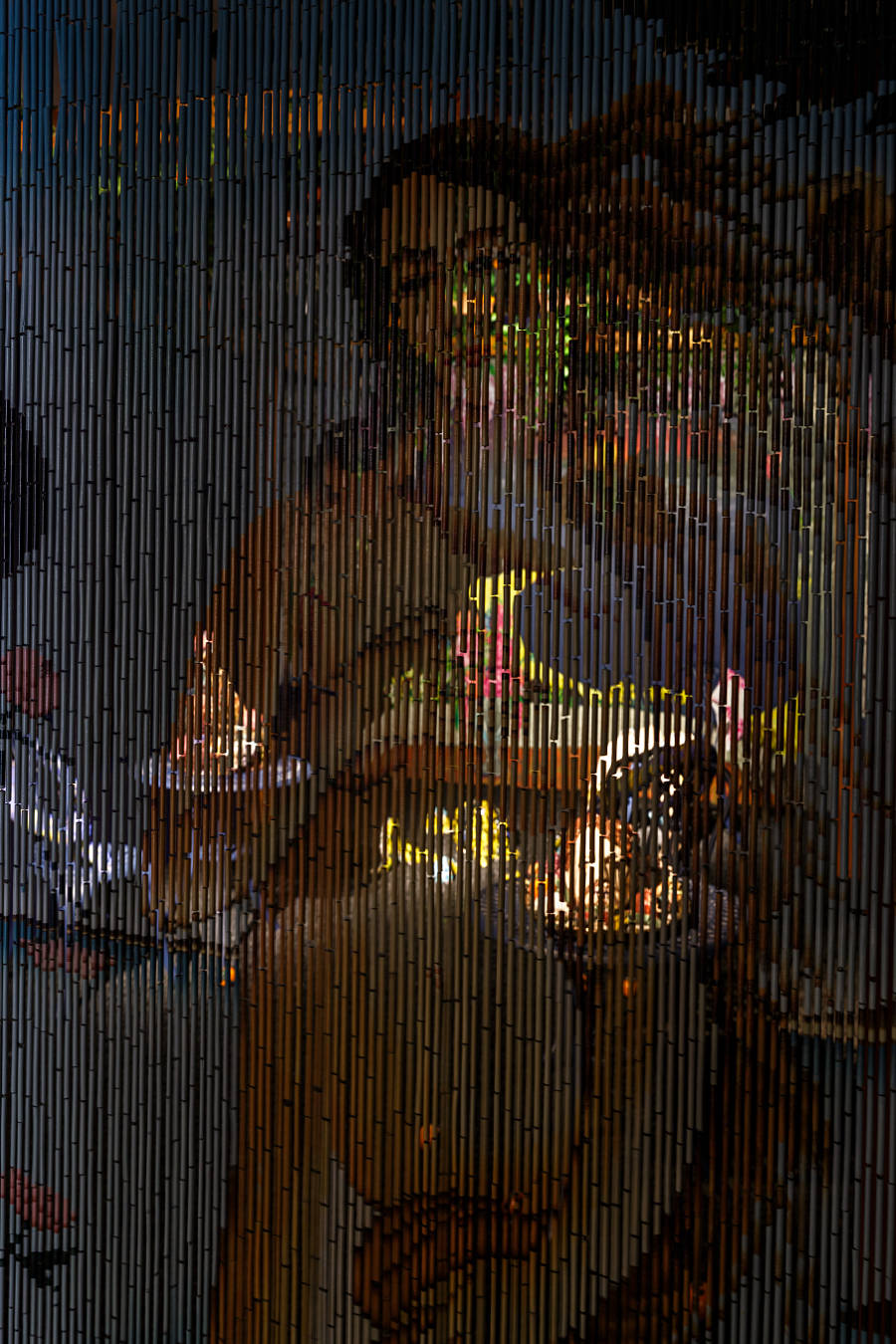 The starting point for this work is a short autobiographical text, which recounts a family holiday when the artist was 13 ¾ years old; the disco nights out, days spent lounging on the beach and the sexual encounters she had with the entertainment staff. A recording of this text forms the soundtrack to the show, read by the artist and interspersed with snippets of music recollected from the dance floor. Mendick's new body of work is motivated by an anger at the dangerous situation she found herself in as a child, and the urge to confront the troubling aspects of coming-of-age stories as a genre. It addresses abuses of power by men, but also the confusion and mixed emotions that follow. The installation explores the sculptural potential of glazed ceramics, merging the grotesque and the comic in a space that is generous and engaging, but far from simplistic in its emotional register.
Lindsey Mendick (b. 1987, London, UK) completed an MA in Sculpture at the Royal College of Art, London, in 2017, and previously studied a BA in Fine Art at Sheffield Hallam University. Recent solo and two-person exhibitions include: She's Really Nice When You Get To Know Her, Visual Arts Center, Austin, Texas (2016); Girls (with Rebecca Gould) as part of Periclo, Oriel Wrexham, Wales; Hot Flush, STCFTHOTS, Leeds; and Lindsey Mendick and Lynn Fulton, One Thoresby Street, Nottingham (all 2015). Selected group exhibitions include: If You Can't Stand the Heat, Roaming Projects, London (2018); You See Me Like a UFO, Marcelle Joseph Projects, Ascot; Herland, Bosse & Baum, London; In Dark Times, Castlefield Gallery, Manchester; You Were High When I Was Doomed, IMT Gallery, London; and Sell Yourself, Patrick Studios, Leeds (all 2017). Mendick has been chosen to undertake the 2018 Alexandra Reinhardt Memorial Award Artist Commission at The Turnpike, Leigh.
Courtesy the artist and Zabludowicz Collection. Photo: Tim Bowditch