Ingunn Fjóla Ingþórsdóttir and Þórdís Jóhannesdóttir have exhibited together as the collective Hugsteypan, and separately, for the last decade. In their collaborative works they have developed an approach that seductively melds painting, photography and sculptural installation in images of remarkable clarity and depth.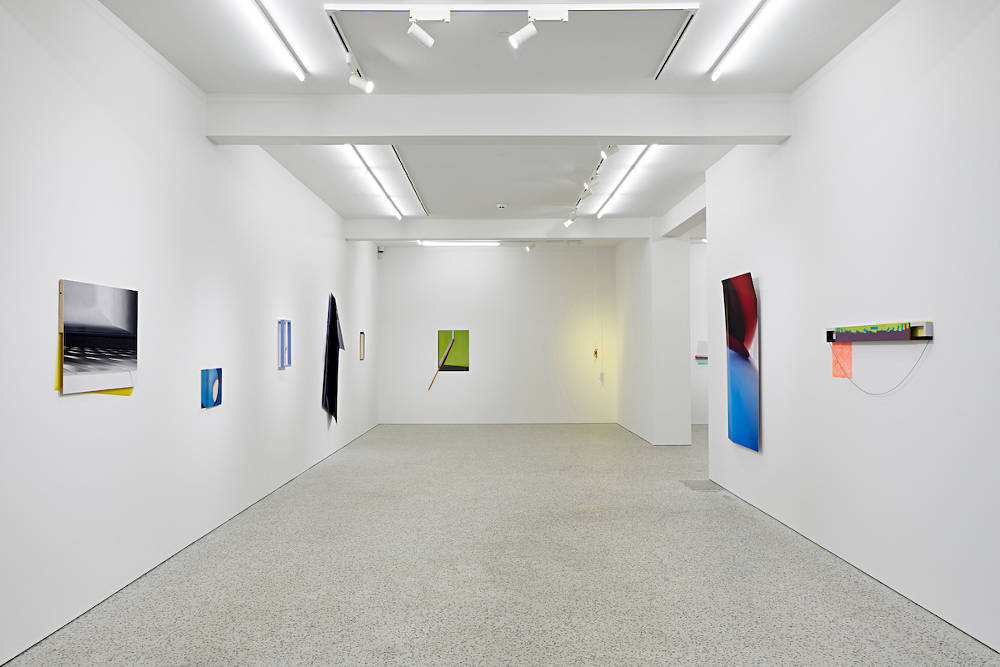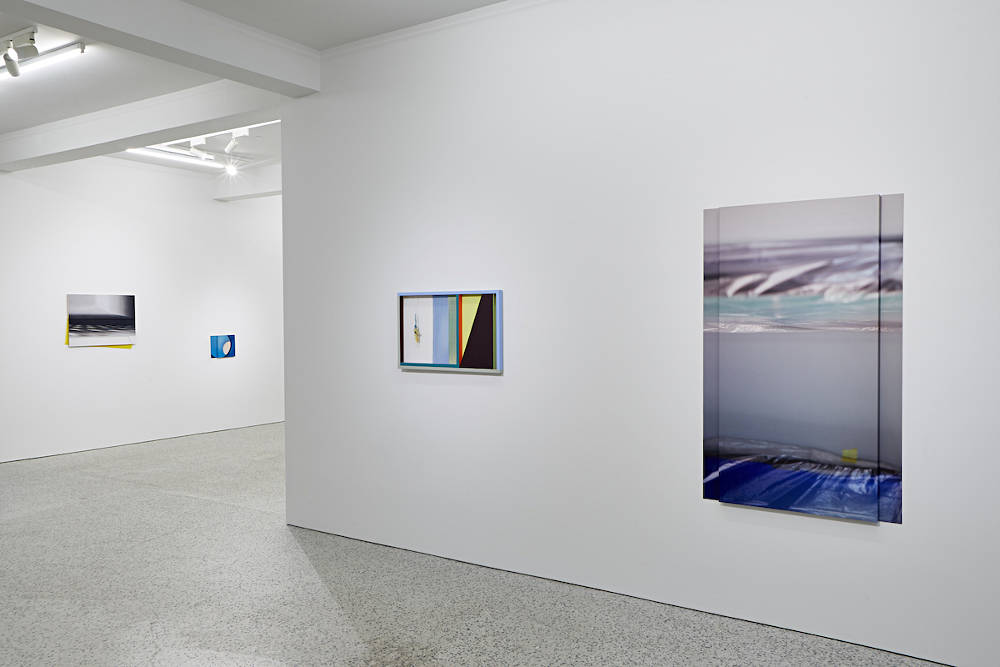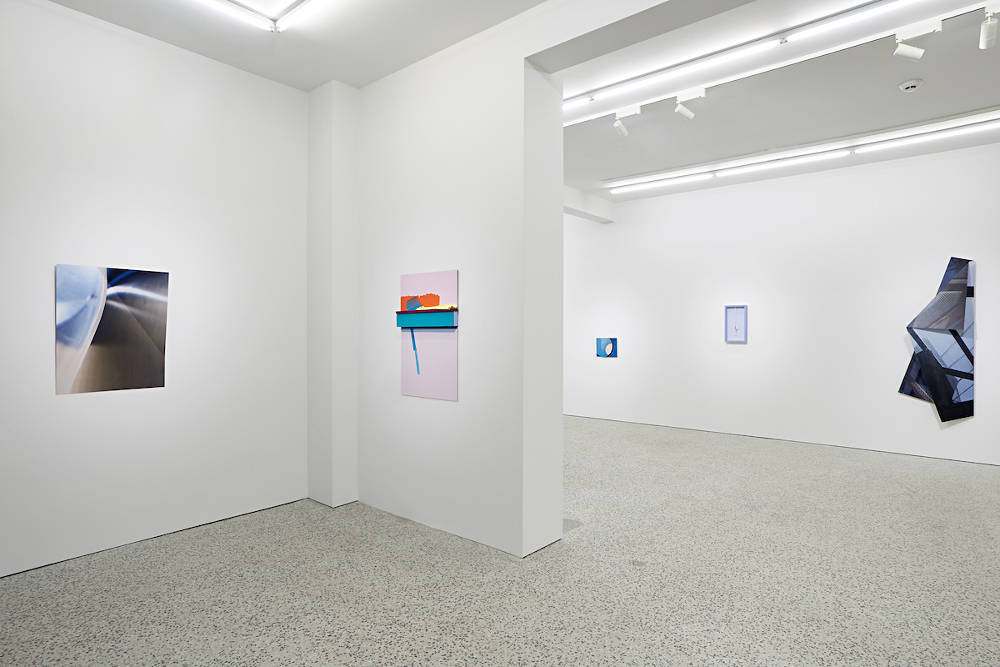 The painterly elements are striking: Dense fields of color – sometimes flat but often dripped on the surface to bring out the three dimensional qualities of the paint – then arranged into structures and photographed to create trompe-l'œil compositions that seem as straightforward as a color-field painting but have the real-life impact of photography. This manipulation of our visual experience and the expectations we have of the different media and methods used is carefully honed to open up our senses and set us thinking about how we parse our visual environment. One seminal exhibition in 2012 was titled "Staged Paintings" – an apt but characteristically modest explanation of their aesthetic.
Their first exhibition in BERG Contemporary – together but not showing collaborative works – allows us to pick apart the elements of this aesthetic and the contribution of each artist in their collaborations, while also showing us how each of them has developed their thinking in their chosen medium. Ingunn Fjóla takes a further step towards the sculptural by extruding her paints into three dimensions and using various materials as a base to merge the color and material with often startling results. Þórdís, on the other hand, exhibits photographs of colored surfaces – reminiscent of the geometric abstractions of the Paris School – but creasing and bending the image to extend it into space. In both cases, these works show forth their unassuming transgression of the boundaries between dimensions, media and modes of representation. The results can change the way we see the world.
Courtesy of the artists and BERG Contemporary, Reykjavik