Gallery Hyundai presents Monochromatic Thinking, a solo exhibition of Choong Sup Lim. Moving to New York in the 1970s, Lim constructed a unique oeuvre through experimenting across diverse genres—painting, drawing, sculpture, installation and media art.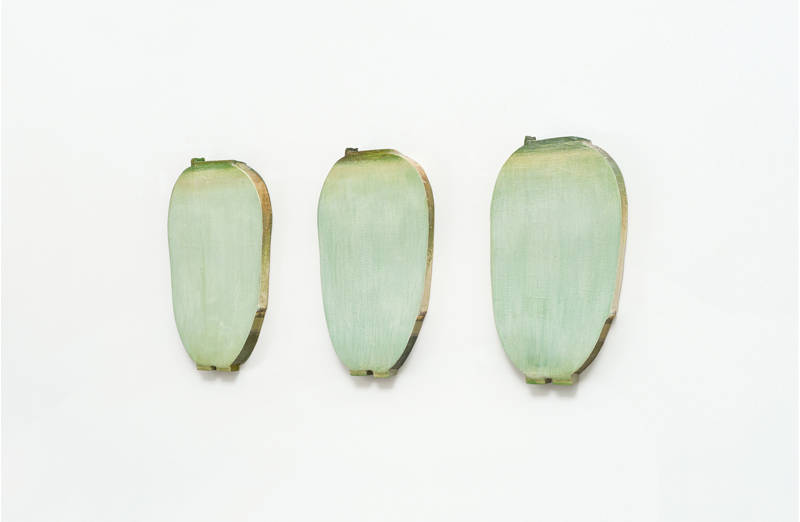 In his works, memories from his childhood and his unfamiliar experience of living in New York are unconsciously combined and revealed. Simultaneously, his works are an experimentation of various materials, thus showing how Lim has strived to explore the meaning and possibility of medium's uniqueness.
In Monochromatic Thinking, twenty paintings that Choong Sup Lim worked on intensively between 1970s and 80s, and 10 paintings of his 'Shaped Canvases'—which are known as his most representative works—are exhibited with the goal of understanding his oeuvre. The exhibition is divided into three sections: the shaped canvases are separated into two sections, works in 'Natural color' and 'White Color' on the first floor, and the third section, paintings from the 70s and 80s are exhibited on the second floor. Considered as the foundation of his shaped canvases, Lim's early paintings are significant in understanding the development of his latter works.
Born in 1941 in Jincheon, Korea, Choong Sup Lim received his B.F.A at Seoul National University in 1964 and his M.F.A at New York University in 1993 and continues to live and work in New York. Lim has continuously participated in exhibitions at prestigious domestic and foreign art institutions and has had a large-scale retrospective at the Museum of Modern and Contemporary Art, Korea(MMCA) in Gwacheon, in 2012. Choong Sup Lim's works are included in the collections of The Metropolitan Museum of Art, Hirshhorn Museum and Sculpture Garden, MMCA, Leeum, Samsung Museum of Art and Gyeonggi Museum of Art among others.
all images © the gallery and the artist(s)