Please note that this installation is on view at St. Paul's Cathedral, London EC4M 8AD
Mary, the second permanent large-scale video installation for St Paul's Cathedral created by the internationally acclaimed artist Bill Viola, opens to the public on 9 September 2016 to coincide with the Feast of Mary.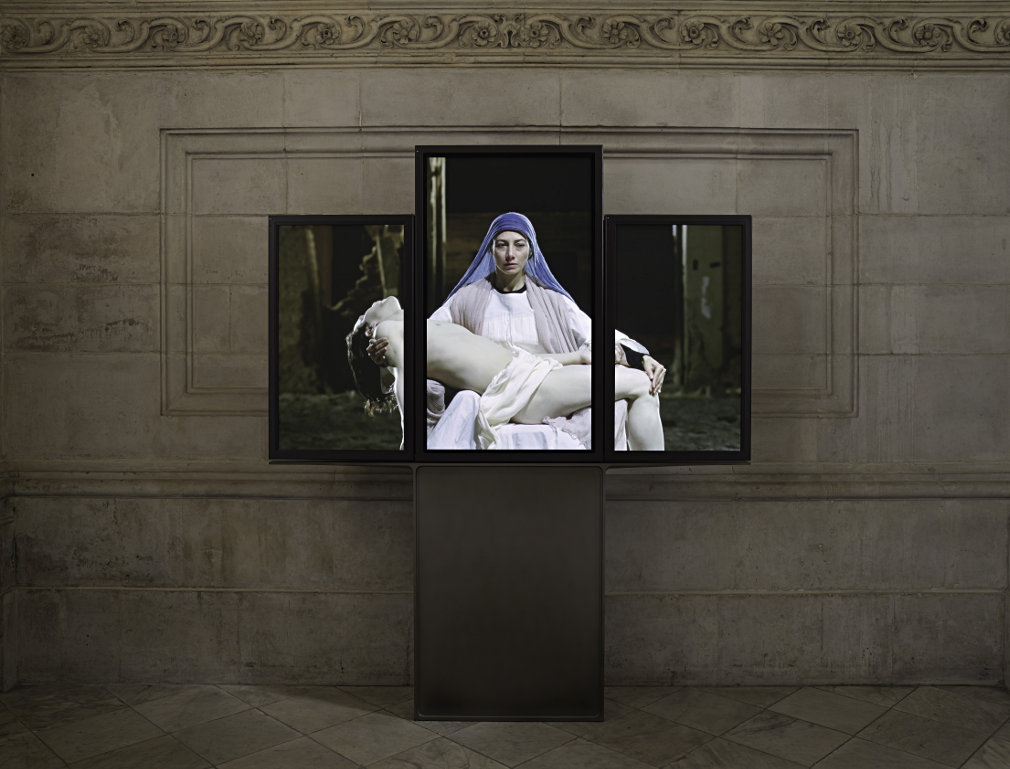 Mary has been conceived as a companion piece to Martyrs (Earth, Air, Fire, Water) which was unveiled in the South Quire Aisle of the cathedral in 2014. These installations are the first moving-image artworks to be installed in a cathedral in Britain on a long-term basis.
Bill Viola said: 'The two themes of Mary and Martyrs symbolise some of the profound mysteries of human existence. One is concerned with birth and the other death; one with comfort and creation, the other with suffering and sacrifice. If I am successful, the final pieces will function both as aesthetic objects of contemporary art and as practical objects of traditional contemplation and devotion.'
Courtesy BlainSouthern. Photography: Peter Mallet
Courtesy BlainSouthern. Photography: Peter Mallet