Esther Schipper presents Ich Rede zu Dir wie Kinder reden in der Nacht, Ann Veronica Janssens' fifth solo exhibition with the gallery.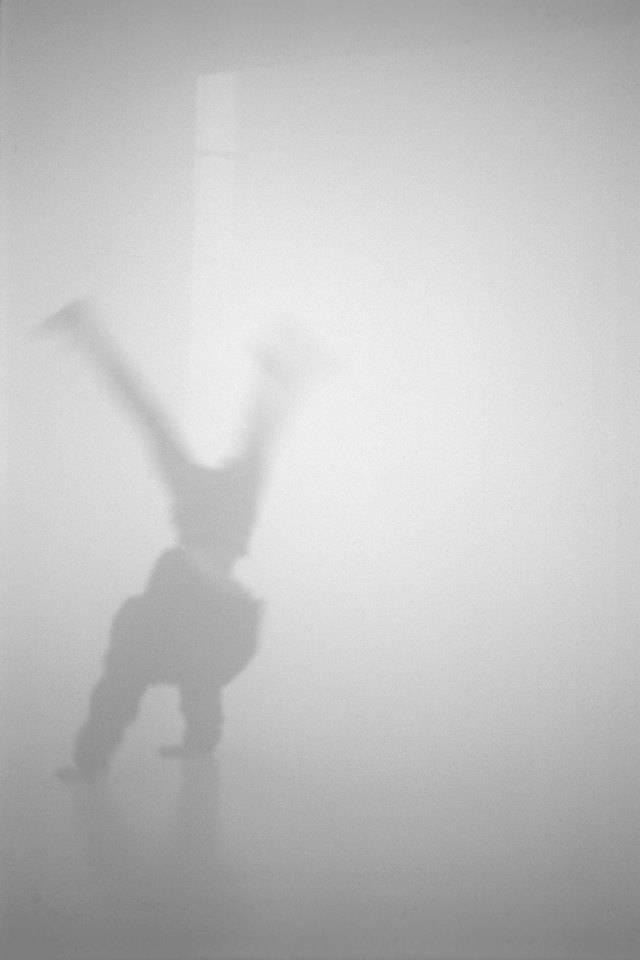 Janssens—who has borrowed her title from one of Rainer Maria Rilke's letters to his muse and lover Lou Andreas-Salomé: "I talk to you as children talk in the night"—will present for the first time in Berlin a new indoor iteration of her iconic mist installations. Once visitors pass the threshold of the exhibition space, they will find themselves immersed in a room filled with thick mist bathed in a combination of natural and artificial light, moving into an immaterial colored abstraction in green, yellow and pink, where any spatial or temporal landmark has disappeared. With this immersive environment, Janssens pursues an artistic experiment started in 1997 with MuHKA Antwerp, her first white fog room conceived on occasion of her exhibition at the Museum of Modern Art in Antwerp. Since then, the artist has created a number of mist installations, either monochromatic or multicolor, using natural or artificial light.
Since the late 1980s, Janssens has developed an artistic practice based on light, color, and natural optical phenomena. She continuously experiments with the characteristic attributes of carefully chosen materials (glass, mirrors, aluminum, artificial fog), shapes, and light, wielding our perception of reality to create a recurrent vocabulary of minimalist motifs and beautiful colors.
Janssens' fog installations place visitors in an unknown territory where senses of vision and audition cannot be trusted anymore. As explained by the artist: "Gazing at mist is an experience with contrasting effects. It appears to abolish all obstacles, materiality, the resistances specific to a given context, and at the same time, it seems to impart a materiality and tactility to light." The experience provokes different reactions: some find it exhilarating, while others might experience dizziness or anxiety. By filling closed spaces with a haze of colored artificial mist, Janssens creates situations confronting visitors with their own perception of space and themselves in it.
In 2001, as part of her solo exhibition at the Neue Nationalgalerie in Berlin, the artist presented Blue, Red, and Yellow—a rectangular "mobile sculpture" shaped like a standard container—on the plaza of Mies Van der Rohe's modernist building. Each side of the pavilion was covered with a different color lm (red, blue, yellow, and transparent), while inside a fog machine filled the space with mist. The work was one of the first colored fog rooms created by the artist and was reiterated on occasion of Janssens' major 2016 exhibition at the Nasher Sculpture Center in Dallas.
Ann Veronica Janssens was born in 1956 in Folkstone, England. Her recent solo exhibitions include: Naissances latentes, SHED, Notre-Dame-de-Bondeville, L'Aître Saint-Maclou and Musée des Beaux-Arts, Rouen (2017); mars, Institut d'art contemporain Villeurbanne/ Rhônes-Alpes (2017); Ann Veronica Janssens, Nasher Sculpture Center, Dallas (2016); Ann Veronica Janssens: yellowbluepink, Wellcome Collection, London (2015); Philaetchouri (in collaboration with Michel François), La Verrière, Fondation d'entreprise Hermès, Brussels (2015); Ann Veronica Janssens (in collaboration with Nord Projects/Laurent Jacob), Museum Cappella Sansevero, Naples (2014); Septembre, Frac Corse, Corte (2013); Ulysses – Ellipse, Eglise Sainte-Honorat des Alyscamps, Arles (2013); Ann Veronica Janssens, Ausstellungshalle Zeitgenössische Kunst, Münster (2010); Serendipity, WIELS, Brussels (2009); Ann Veronica Janssens – An den Frühling, Museum Morsbroich, Leverkusen (2007); CCA Wattis Institute for Contemporary Arts (2003); Ann Veronica Janssens, Kunsthalle Bern (2003); Ann Veronica Janssens, Ikon Gallery, Birmingham (2002), and Light Games, Neue Nationalgalerie, Berlin (2001). Her work was also included in the acclaimed group exhibition Light Show at the Hayward Gallery in London (2013), which travelled to Auckland, Sydney, Sharjah and Santiago (2014/2016). In 1999, she represented Belgium with Michel François at the 48th Venice Biennale, curated by Harald Szeemann. The artitst lives and works in Brussels, Belgium.
Ann Veronica Janssens, MuHKA, 1997