9 Jul 2019
special events
exhibitions opening
Edinburgh auctions
Bonhams Edinburgh:
Hong Kong
David Zwirner, Hong Kong: Singing the Body Electric
Simon Lee, Hong Kong: Out for Summer


Qian Jiahua, Guo Hongwei and Lin Yi-Hsuan explore the practice of painting presented through the lens of nostalgia - a celebration of the quotidian, and of the fleeting
London
download the London gallery map
Annely Juda Fine Art: Summer Exhibition
Annka Kultys Gallery: Quid est veritas?


Anton Svyatsky curates a multi-generational exhibition with AES+F, Morehshin Allahyari, Imre Bak, crocodilePOWER, Simon Denny, Eva and Franco Mattes, Joseph Kosuth, Olia Lialina, Signe Pierce, Timur Si-Qin and Theo Triantafyllidis

Flowers Gallery, Kingsland Road: Her Ground: Women Photographing Landscape
Hollybush Gardens: Curves to the Apple


works by Eija-Liisa Ahtila, Andrea Büttner, Dorothy Iannone, Reto Pulfer and Dieter Roth

Sotheby's S|2 Gallery: Where Were You at Night


Olga de Amaral, Tonico Lemos Auad, Gordon Baldwin, Jagoda Buić, Leonardo Drew, Françoise Grossen, Kim Lim, Lawson Oyekan, Carole Seborovski, Shiro Tsujimura and Shelagh Wakely in the second in a trilogy of exhibitions around a work of literature

Tornabuoni Art London: Omar Galliani: Chiaroscuro: a Symphony in Graphite


Galliani's first solo show in the UK - "All my work runs along the thin blade that holds the threads of history tight in its fist"
London auctions
Bonhams London, Knightsbridge:
Melbourne
Tolarno Galleries: Rosemary Laing: skyground
New York
download the NYC gallery map
David Richard Gallery: Todd Arsenault and Kristopher Benedict: Surly Puppet


Arsenault and Benedict's collaborative paintings question the concept and definition of the "artist's voice"

Galerie Buchholz: Andy Warhol: From "THE HOUSE THAT went to TOWN"
Jane Lombard Gallery: A Body of Work
Paris
Fondation Cartier: Trees


organized around several large ensembles of works, an exhibition giving voice to numerous figures who have developed a strong, intimate link with trees, revealing the beauty and biological wealth of these great protagonists of the living world
Sydney
Roslyn Oxley9 Gallery: Tracey Moffatt: Portals


"In fiction, the portal is an opening into another dimension" - Tracey Moffatt

Roslyn Oxley9 Gallery: Kirtika Kain: Corpus


Kain's first solo exhibition with the gallery examines from the perspective of an outsider how oppressive social hierarchies are enforced and embodied
---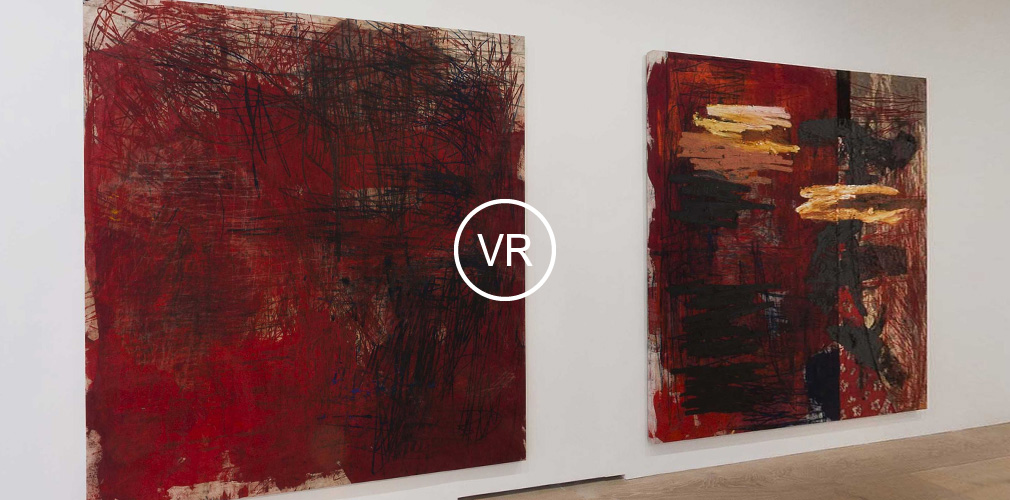 Japanese Photography @ Mai 36 Galerie
Piero Manzoni @ Hauser & Wirth
Kingdom of the Two Sicilies @ Robilant + Voena
ILACIONES @ Timothy Taylor
Oscar Murillo @ David Zwirner
Raymond Hains @ Galerie Max Hetzler
Steven Parrino @ Skarstedt
Klodin Erb @ Lullin + Ferrari
Christina Kruse @ Helwaser Gallery
Jean-Marie Appriou @ Galerie Eva Presenhuber
Vernacular Interior @ Hales
Carroll Dunham @ Galerie Eva Presenhuber

download the

NEW v2.0

ArtPassport -
immersive VR previews, City Guides, NearMe and more!

---
exhibitions closing
Basel
Gagosian Basel: Continuing Abstraction


inaugurating the new space, an exhibition that explores the trajectory of abstraction in the United States and Europe from the immediate postwar period to the present
Berlin
FeldbuschWiesnerRudolph: Sara-Lena Maierhofer: The Object Remains
London
download the London gallery map
Alan Cristea Gallery: Emma Stibbon: Fire and Ice


field sketches, new studio drawings and prints to celebrate the release of an eponymous book published by the Royal Academy of Arts, London

Blain|Southern, Hanover Sq: Enrique Martínez Celaya: The Mariner's Meadow


sixteen previously unseen paintings, in which the artist focuses on the sea and its relation to the human subconscious

GAO Gallery: Ma Jianfeng: Treasure Island
kamel mennour, London: Latifa Echakhch: Magnolias


Echakhch has conceived of a scenario with nostalgic evocations, a recomposed landscape, artificial and imagined, where the artworks, like fragments of scenery, seem to hang suspended in the diffuse time of memory and dreams

Patrick Heide Contemporary Art: allele. New works by Thomas Müller
rosenfeld porcini: Contemplating the Spiritual in Contemporary Art
Simon Lee London: Marilyn Minter


Minter's first solo exhibition with the gallery debuts her latest video work alongside her hyper-realist paintings.

Simon Lee London: Mel Bochner: Exasperations


New paintings on velvet by the America artist who uses words as the subject and medium of his work exploring the cognitive links between looking at and reading a painting.

Sprüth Magers, Grafton St.: Senga Nengudi


Nengudi has been at the forefront of sculptural, performative, and photographic practices for over forty years, using her works to encourage us to rethink our relationship to the people and world around us.

Tornabuoni Art London: The Unbearable Lightness of Being


juxtaposing works by artists of different generations and nationalities and creating new dialogues between them
Milan
Massimo De Carlo, Milan / Lombardia: MCMXXXIV


named after the date in which Casa Corbellini-Wassermann began construction, the opening exhibition of this new space re-emphasises a parallel vision of history, fusing elements of historicism with modernity
New York
303 Gallery: Valentin Carron: Sing Loud And Walk Fast


In a series of nine new collages, Carron upends the platitudes of the ready-made to question identity.

David Richard Gallery: Rebecca Allan and Dean Fleming: Landscape Medicine


Allan and Fleming share a dedication to revealing the healing power of the natural world through their paintings.

David Richard Gallery: Mokha Laget: Polychrome Polygons


Laget's paintings push the boundaries of visual perception and embody her synergistic approach to colour, geometric abstraction, hard edge painting, Colour Field painting and architecture.

David Zwirner 20th St: Joan Mitchell: I carry my landscapes around with me
Findlay Galleries: Isabelle de Ganay
Findlay Galleries: Contemporary Group Exhibition
Skarstedt 64th St: Steven Parrino: Paintings & Drawings 1986 - 2003


the first solo exhibition of Parrino's work at the gallery's newly opened second Upper East Side location.
Paris
Galerie Thaddaeus Ropac, Marais: John Cage: Ryoanji


uniting John Cage's influential practice as a composer and as a visual artist, an installation devoted to his celebrated Ryoanji series from the early 1980s

MEP - Maison Européenne de la Photographie: Marguerite Bornhauser: Moisson Rouge


Bornhauser's first solo exhibition in a French institution evokes the film noir genre and the narrative underlying the work of Henry Wessel
Salisbury
New Art Centre: Johnny Dewe Mathews: The Gadflies & the Gifted, 1972-75


an exhibition celebrating the joy and carefree times of the 1970s, caught on camera

New Art Centre: Andrew Logan
New Art Centre: Alexis Teplin: Painted Costumes


Teplin uses abstraction to construct performative installations based in seduction, artificiality and cultural signification
Seoul
Kukje Gallery K2: Ugo Rondinone: earthing
Kukje Gallery K3: Ugo Rondinone: earthing

---
---

To apply for inclusion on GalleriesNow, email anya@galleriesnow.net
For advertising please email advertising@galleriesnow.net

5 Vigo Street, London W1S 3HB | All images © the gallery and the artist(s) | Unsubscribe - Sign up - Forward