| | |
| --- | --- |
| | 11 Jun 2019 |
special events this week
exhibitions opening
Hong Kong
Axel Vervoordt Gallery, Hong Kong: Raimund Girke. The Silent Balance


Building on the gallery's exploration of Girke's monochrome paintings and work from the last two decades, the exhibition focuses on the line as a recurring motif.
Humlebæk
Louisiana Museum of Modern Art: Louisiana on Paper. Birgit Jürgenssen: Ich Bin / I Am


Jürgenssen's acerbic and humorous work revolves around the role of women in society, identities and freedom of choice.
London
the GalleriesNow 2019 London degree show calendar
Cortesi Gallery, London: Relief: a new perspective in Post-War Art


A series of artists who experiment with the structural dimension of art, beyond the traditional notion of the painting.

Gagosian Davies St: Ed Ruscha: Eilshemius & Me
Hayward Gallery: Kiss My Genders


This group exhibition celebrates more than 30 international artists whose work explores and engages with gender identity.

HdM Gallery: Barthélémy Toguo: Human Nature


Toguo's first solo show in London presents "Fragile Bodies", a series of large porcelain vessels, alongside his celebrated watercolour paintings on the subject of human nature.

JGM Gallery: Caught In The Net


This group of artists from Erub, one of 274 islands in Australia's Torres Strait, repurpose found fishing nets to create "Ghost Net" installations which highlight our environmental responsibilities.

South London Gallery: Liz Johnson Artur: If You Know the Beginning, The End is No Trouble


For her first solo show in the UK, the Russian-Ghanaian artist presents a new body of work alongside photographs documenting the lives of people from the African diaspora.

The Photographers' Gallery: TPG New Talent


The artists selected for the first edition of TPG New Talent (TNT) present works which encompass the full spectrum of photographic practices today.

The Photographers' Gallery: Urban Impulses: Latin American Photography 1956–2016


Featuring the work of over seventy photographers and artists, the exhibition embraces half a century of Latin American photography.
London auctions
Bonhams London, New Bond Street: Sotheby's London:
Los Angeles auctions
Bonhams Los Angeles:
New York
download the NYC gallery map
David Richard Gallery: Rebecca Allan and Dean Fleming: Landscape Medicine


Allan and Fleming share a dedication to revealing the healing power of the natural world through their paintings.

David Richard Gallery: Mokha Laget: Polychrome Polygons


Laget's paintings push the boundaries of visual perception and embody her synergistic approach to colour, geometric abstraction, hard edge painting, Colour Field painting and architecture.

Findlay Galleries: Isabelle de Ganay
Michael Rosenfeld Gallery: Calix, Cup, Chalice, Grail, Urn, Goblet: Presenting the Sexual Essence of Morris Graves


The chalice was Graves's private symbol for spiritual birth and the container for the soul, a motif through which he attempted to encourage the viewer toward enlightenment.

Michael Rosenfeld Gallery: Spiritual by Nature


A selection of works by artists directly inspired by the natural world and informed by Eastern thought and spirituality.
Paris
Gagosian Paris: An Exhibition for Notre-Dame


Works by both modern and contemporary artists to benefit the reconstruction of Notre-Dame cathedral in Paris.
Paris auctions
Sotheby's Paris:
Rio de Janeiro
Galeria Nara Roesler Rio de Janeiro: Alexandre Arrechea: Superfícies em Conflito


The Cuban artist creates masks linking different environments and socio-economic realities into oval frames that resemble abstract faces.
Sydney
Roslyn Oxley9 Gallery: Dale Frank

Vienna auctions
Dorotheum:
---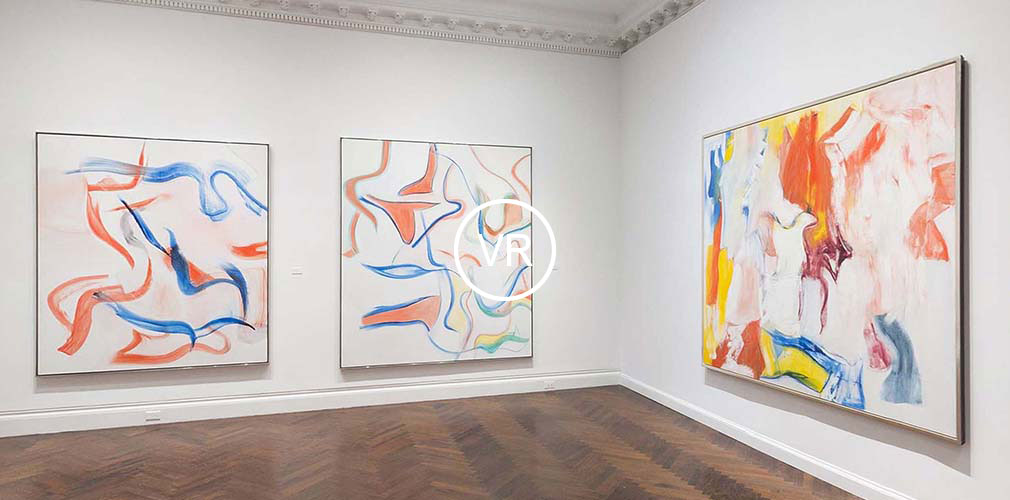 Signe Pierce @ Annka Kultys Gallery
Anthony Caro @ Annely Juda Fine Art
Un art autre @ Lévy Gorvy
Jonathan Baldock @ Camden Arts Centre
Markus Lüpertz @ Michael Werner
Barnaby Barford @ David Gill
Yang Yongliang @ HdM Gallery
Gina Pane @ Richard Saltoun
As a butterfly folded in a caterpillar that will soon unfold @ Nicoletti Contemporary
Magali Reus @ Eva Presenhuber
De Kooning @ Mnuchin Gallery
Abstract or not @ Olivier Malingue
Anish Kapoor @ Lisson Gallery
Jason Martin @ Lisson Gallery

download the

NEW v2.0

ArtPassport -
immersive VR previews, City Guides, NearMe and more!

---
exhibitions closing
Basel
Laleh June Galerie: Philippe Zumstein: Light Shift


the works on view reveal Zumstein's distinctive use of industrial materials since late 1990s, such as polymirror, plywood, aluminium, glass, steel and car paint
London
Barakat Gallery: Bygone Empires


selected by the gallery's Janis Lejins and Isobel Lister, an extraordinary group of objects from vanished empires, revealing uncanny and unexpected refractions of political power, hubris and the fates of civilisation

Bastian: Cy Twombly: Natural History


considered amongst the most significant and influential series in the artist's oeuvre, the works explore the relationship between natural and human history and our relentless desire to classify, label and categorize the unknown

HdM Gallery: Yang Yongliang: Eternal Landscape


in his first solo exhibition in London Yongliang communicates the tension and dissonance in contemporary China between traditional ideas and forms and the extreme changes wrought by rapid economic development

Laure Genillard Gallery: Out of eye


curated by Tony Tremlett, an exhibition of five practices interested in cut-outs, fiction and cognitive estrangement, with Sam Austen, Maria Cozma, Sebastian Jefford, Alex Morrison and Johanna Odersky

Modern Art Vyner Street: Peter Halley & Ugo Rondinone: Still


Bringing together key motifs within each artists' practice, this exhibition marks the first time Halley and Rondinone have shown work together.

Repetto Gallery: Luigi Ghirri: The enigma of vision


works dating from 1970 to 1987 paying tribute to a great master of photography

Sprovieri: Emilio Prini: Colori


Thirteen unframed pieces containing as many colours suggest an homage to the 13 artists of Arte Povera, ever present as language/art/life, enclosing the number of gestures that Prini has implemented over time.
Los Angeles
Roberts Projects: Spirit Catcher: The Art of Betye Saar


directed by Suzanne Bauman, the 1977 documentary which profiles Saar's life and work, her fascination with the mystical and the unknown, and her social concerns as an African American woman

Roberts Projects: The Weight of Matter


Each of the artists in this exhibition challenge their own notions of materiality, to dream more deeply, to revolutionize not the world, but their own personal strategies for living within its coded and ever-shifting reality.
New York
Blain|Southern: Abdoulaye Konaté: Couleurs d'âme


Konaté's first solo exhibition in the United States, and the inaugural exhibition of the new Blain|Southern New York space

Galeria Nara Roesler New York: Berna Reale: While you laugh/Enquanto você ri


in her first exhibition in New York, recent photographs and videos by Berna Reale, centered on Bi, a non-binary character she created

International Center of Photography (ICP) Museum: Your Mirror: Portraits from the ICP Collection


19th century daguerreotypes to twenty-first-century selfies - portraiture from ICP's collection surveying the nuanced ways people present themselves

International Center of Photography (ICP) Museum: For Freedoms: Where Do We Go From Here?
Lehmann Maupin W 22 St: Tim Rollins and K.O.S.: Workshop


featuring many of the collective's most significant series, dealing with issues of race, identity, history and politics, spanning from 1987 to 2016

Lehmann Maupin W 24 St: Heidi Bucher: The Site of Memory


Bucher's first solo exhibition at the gallery, and her first since the landmark survey at London's Parasol unit foundation for contemporary art

Lévy Gorvy: Warhol Women


an exhibition devoted exclusively to Andy Warhol's portraits of women from the early 1960s through the 1980s

Mnuchin Gallery: De Kooning: Five Decades


the gallery's most ambitious de Kooning exhibition highlights key moments from every decade of the artist's mature career, underscoring the tireless experimentation and stylistic reinvention that defined his oeuvre

Nancy Hoffman Gallery: Michael Gregory: November's Guest
Simon Lee New York: Angela Bulloch: "…then nothing turned itself inside-out and became something"


new Night Sky works, prints, sculptures and wall paintings in the British Canadian artist's first exhibition at the New York space
Paris
Fondation Cartier: Metamorphosis. Art in Europe Now


exploring the diversity and vitality of the European artistic scene today, with works by 21 artists from 16 countries, working in painting, sculpture, fashion, design and video

Galerie Thaddaeus Ropac, Marais: Donald Judd


spanning the years 1963–1991, the exhibition brings together key works from various stages of the artist's oeuvre with a focus on freestanding floor pieces

Semiose: Présence Panchounette: Les nains aussi ont commencé petits
VNH Gallery: Éléonore False: Needs


Works by the French artist Éléonore False explore different ideas relating to the body, human or organic.

VNH Gallery: Candida Höfer, Paris: Faces des Espaces


New photographs of smaller formats, abstract and rarely shown, in an unprecedented dialogue with Höfers pictures of theatres, libraries and churches.
Reykjavík
BERG Contemporary: Louder Than Bombs


A group exhibition on the theme of silence by three painters who engage closely as a group but who all work individually.
Seoul
Gallery Hyundai: Two Great Artists of Korean Painting: Lee Sangbeom · Byeon Gwansik


an exhibition on the two monumental figures in the history of modern art in Korea
Vienna
Galerie Krinzinger: Mark Wallinger: Upside Down Inside Out Back to Front


The exhibition, entirely devoted to his paintings, is the artist's third solo show at the gallery. It brings together paintings made since 2015, incorporating three distinct, but related bodies of work, entirely hand-made and related to the proportions of

Galerie Krinzinger: William Mackrell: Here is where we meet


Working out of performance and an intense activation of materials and surface, Mackrell unravels a sense of animality in his approach to absence, sexuality, waiting and rebirth.

Galerie Krinzinger: Radhika Khimji: Shift


Khimji playfully employs methods of construction on the surface of an image, intentionally destabilising the relationship between figure and ground to reassemble a fragmented body and make it abstract.
---
---

To apply for inclusion on GalleriesNow, email anya@galleriesnow.net
For advertising please email advertising@galleriesnow.net

5 Vigo Street, London W1S 3HB | All images © the gallery and the artist(s) | Unsubscribe - Sign up - Forward