| | |
| --- | --- |
| | 14 May 2019 |
special events this week
Tue 14 May
Rome, tour: Gagosian Helen Frankenthaler: Sea Change: A Decade of Paintings, 1974-1983, with senior curator John Elderfield and director Jason Ysenburg
London, talk: The Photographers' Gallery Artist Talk: Mark Ruwedel
New York, talk: Hauser & Wirth In Conversation: "Soto. Vibrations 1950 – 1960"
Thu 16 May
Paris, special event: Fondation Cartier Nomadic Night. Saudaá Group: Orgue-Paysage concert
London, talk: Annely Juda Fine Art Anthony Caro: Seven Decades
London, performance: Zabludowicz Collection Fani Parali: The Terrace of Lungs
Fri 17-Sun 19 May
Paris Gallery Weekend: full details at Paris Gallery Weekend and full Paris listings here
Sat 18 May
London, performance: Zabludowicz Collection Fani Parali: The Terrace of Lungs
Sun 19 May
Paris, performance: Galerie Thaddaeus Ropac Imran Qureshi: The Seeming Endless Path of Memory
London, performance: Zabludowicz Collection Fani Parali: The Terrace of Lungs
Tue 21 May
New York, talk: Gagosian In Conversation: Fred Myers & Henry Skerritt, moderated by Margo Smith
exhibitions opening
Dubai
The Third Line: I Will See It, When I Believe It
Edinburgh auctions
Bonhams Edinburgh:
Hong Kong
Simon Lee Hong Kong: Garth Weiser


new paintings by Weiser, whose densely layered paintings celebrate and interrogate the possibilities of the genre
London
A.I.: A.I. at Photo London 2019


work by Elizabeth Gabrielle Lee (b.1994, Singapore) & Herman Rahman (b.1993, Singapore) at booth D17

Alan Cristea Gallery: Georg Baselitz: Devotion


the first major exhibition of prints by Baselitz in the UK for over 25 years, with etchings based on self-portraits of artists that he admires or is influenced by

Hamiltons: Erwin Olaf: Women


photographs of women in Olaf's highly-polished and atmospheric style, selected by Hamiltons owner Tim Jefferies to celebrate Olaf's 60th year and his long collaboration with the gallery

HdM Gallery: Yang Yongliang: Eternal Landscape


in his first solo exhibition in London Yongliang communicates the tension and dissonance in contemporary China between traditional ideas and forms and the extreme changes wrought by rapid economic development

Lisson Gallery: Anish Kapoor


new work bringing together two fundamental directions of Kapoor's practice - his iconic and formal geometric languages and the entropic drive of works enacted in silicone, oil on canvas and in welded steel

Lisson Gallery: Jason Martin


new work in which Martin continues his investigation into the fundamentals of oil painting, creating horizontally banded compositions of multiple shades, chromatic blends and subtle tonal shifts

Repetto Gallery: Luigi Ghirri: The enigma of vision


works dating from 1970 to 1987 paying tribute to a great master of photography
London auctions
Bonhams London, New Bond Street:
Los Angeles
Hauser & Wirth Los Angeles: David Hammons


"This exhibition is dedicated to Ornette Coleman, Harmolodic Thinker"

Hauser & Wirth Los Angeles: Guillermo Kuitca


the gallery's first LA exhibition with the acclaimed Kuitca evokes the complex geometries and layered information of architectural plans and cartographic maps
New York
download the new NYC gallery map
Anders Wahlstedt Fine Art: Contemporary American Works on Paper
Leila Heller Gallery: Double Vision: curated by Jane Holzer


"Baby Jane" was Andy Warhol's muse, and here curates a collection of artworks by both world-renowned and newly established artists exhibited as juxtapositions to one another in a display of paired works
New York auctions
Bonhams New York:
Paris
Galerie Bernard Bouche: Etienne Martin - Marthe Wery - Peter Joseph
Galerie Thaddaeus Ropac, Pantin: Imran Qureshi: The Seeming Endless Path of Memory


new work by Qureshi, who's contemporary practice is rooted in the tradition of 16th-century Mughal miniature art, encompassing figurative and abstract works on paper, painting and site-specific installation

Jeanne Bucher Jaeger, Marais: Antonella Zazzera: LUMINESCENCES


the artist's latest works weaves the painted gesture on a canvas, or plays with variations on shape and colors, the thickness of the wires, and their vibrations, to produce high-voltage sculptures

Semiose: Présence Panchounette: Les nains aussi ont commencé petits
Paris auctions
Sotheby's Paris:
Seoul
Kukje Gallery K2: Ugo Rondinone: earthing
Kukje Gallery K3: Ugo Rondinone: earthing

Shanghai
Lisson Gallery Shanghai: Ryan Gander: I see you're making progress


Gander's second solo show in Shanghai features work in a variety of media, from time-based animation and a holographic piece to free-standing sculptures and portrait paintings

ShanghART: Li Shan: Decoding
Sydney
Roslyn Oxley9 Gallery: Bill Henson

Vienna
Galerie Ernst Hilger: Erro: Black and White
Galerie Ruberl: Michaela Schwarz-Weismann: Second Thoughts


Schwarz-Weismann's intense portrait series, based on the individual frames from 1973's filmed interviews with Hannah Arendt, Simone de Beauvoir and Angela Davis
Vienna auctions
Dorotheum:

Design

Tue, 14 May (viewing 8-14 May)
---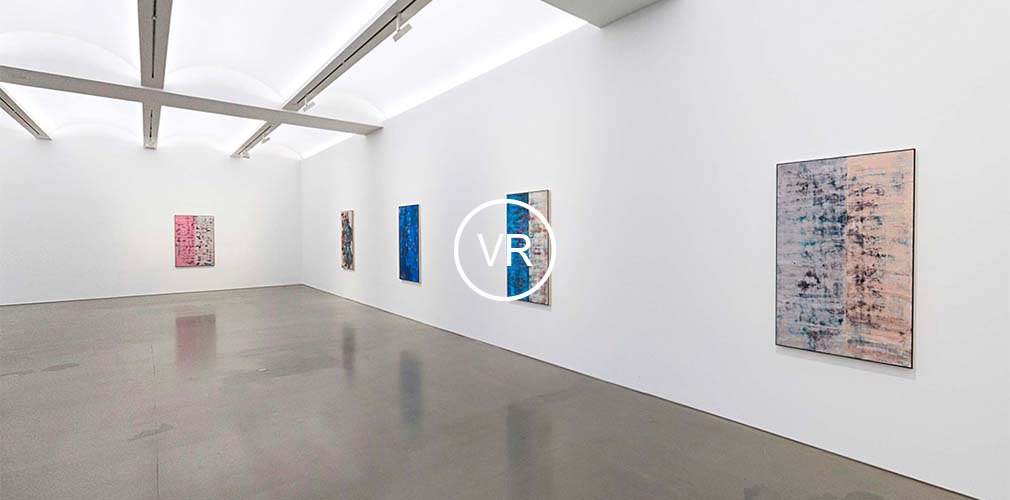 John Henderson @ Perrotin
Mary Bauermeister @ Michael Rosenfeld Gallery
Yingguang Guo @ MEP - Maison Européenne de la Photographie
Bertrand Lavier @ kamel mennour
Robin Rhode @ kamel mennour
Claude Rutault @ Perrotin
William Eggleston @ David Zwirner
Arin Dwihartanto Sunaryo @ Simon Lee
Jean-Michel Basquiat @ Nahmad Contemporary
Julian Stańczak @ The Mayor Gallery

download the

NEW v2.0

ArtPassport -
immersive VR previews, City Guides, NearMe and more!

---
exhibitions closing
Hong Kong
Lévy Gorvy Hong Kong: Return to Nature (Zao Xue Han Zhang)


the inaugural exhibition at the new 2,500-square-foot Lévy Gorvy space in Hong Kong offers a lineage of Eastern and Western artists whose practices look to the natural world for cohesion and clarity
Hove
Morena di Luna: Michaela Eichwald: Kartoffelschälgruppe Fragmentkörper

London
Almine Rech Gallery London: Chloe Wise: Not That We Don't


Wise's first exhibition in London examines the multiple channels that lead to the construction of a Self, paying particular attention to the interweaving of consumption and image making

David Gill: Fredrikson Stallard: Reformation


monolithic sculptural works made from cardboard, cast in bronze and finished in black, patinated bronze, polished bronze or painted white

Flowers Gallery, Cork Street: Tom Hammick
Gagosian Grosvenor Hill: Visions of the Self: Rembrandt and Now


in partnership with English Heritage, Rembrandt's masterpiece Self-Portrait with Two Circles will go on view at Gagosian Grosvenor Hill, heralding a new alliance between the international gallery and the charity

Marian Goodman Gallery: Allan Sekula: Photography, A Wonderfully Inadequate Medium


a selection of significant works by the late American artist, curated by Marie Muracciole, highlighting the formal and conceptual links between different periods of the artist's practice, including photography, film and criticism

Marlborough: Joe Tilson: New Paintings


an exhibition of new paintings by Tilson, continuing a year of celebration for his 90th birthday

Serpentine Gallery: Emma Kunz - Visionary Drawings: An exhibition conceived with Christodoulos Panayiotou


the first UK solo exhibition by the late Swiss healer, researcher and artist features over sixty of her rarely seen drawings

Thomas Dane Gallery: Anthea Hamilton: The Prude


in her first exhibition at both of the gallery's London locations, Hamilton continues arranging objects, sculpture and images into immersive installation, with work frequently mined from heterogeneous image sources

Victoria Miro: Chantal Joffe


showing across both gallery spaces, large-scale canvases by the acclaimed British painter depicting the artist's family and friends, and selections from a year of self-portraits completed during 2018

Victoria Miro: NS Harsha


new and recent works by the renowned Indian artist, including a major installation

Victoria Miro Mayfair: Chantal Joffe


showing across both gallery spaces, large-scale canvases by the acclaimed British painter depicting the artist's family and friends, and selections from a year of self-portraits completed during 2018

Zabludowicz Collection: Invites: Fani Parali


Parali uses text, song, audio recording, performers and physical props as materials to create (dis)embodied and otherworldly narratives exploring identity and absence
Milan
Massimo De Carlo, Milan / Belgioioso: Jennifer Guidi: Eclipse


mysticism and science are transferrable and inextricably related in Jennifer Guidi's new exhibition of paintings
New York
303 Gallery: Alicja Kwade: ParaParticular


working with concepts of nature, science, philosophy and perception, Kwade has become renowned for her ability to succinctly question and sublimate natural phenomena, challenging our most basic logical assumptions

Mignoni: Robert Mangold and Joel Shapiro: Angles in Color


enquiries into color, form, line, shape, scale and space, representing the duality of doubt and conviction that drives the two artists and forming a convincing argument for the continued vitality of abstract art
Paris
Galerie Chantal Crousel: Hassan Khan: Sentences for a New Order


"This is only an exhibition. It feels a bit different to me than most of my previous exhibitions. Because it is, frankly, a risk." - Hassan Khan

Galerie Chantal Crousel: Jean-Luc Moulène: La Vigie (extraits), Paris, 2004-2011 / Plant, Paris, 2002 / Contre-ciel, Paris, été 2005 / La victoire de Bercy, Paris, mai 2007 / Stomac, San Rafael-Tlaquepaque, 2018


299 color and black and white photographs chronicle a plant's evolving appearance over seven years and the quotidian incidents in the surrounding area of the French Ministry for the Economy, where it grows
Vienna
Galerie Lisa Kandlhofer: Maximilian Prüfer: Tier


new work, in which Prüfer interprets iconic works of art history with flies, resulting in an exhibition showing us behavioral structures in a unique way

Krinzinger Projekte: AIR 2018

Zürich
Galerie Eva Presenhuber: Sam Falls


working largely outdoors with vernacular materials and nature as a site-specific subject, Falls abandons mechanical reproduction in favor of a more symbiotic relationship between subject and object

Galerie Gmurzynska Zürich, Talstrasse: Homage to Karl Lagerfeld. 30 Years of Photography
Lullin + Ferrari: When the facts change, I change my mind
---
---

To apply for inclusion on GalleriesNow, email anya@galleriesnow.net
For advertising please email advertising@galleriesnow.net

5 Vigo Street, London W1S 3HB | All images © the gallery and the artist(s) | Unsubscribe - Sign up - Forward