Current Art exhibitions in São Paulo
Exhibitions and Art Gallery Listings in São Paulo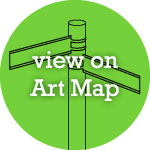 Listings of the best São Paulo art galleries and exhibitions - modern and contemporary galleries, museums, art and artists - 365 days of the year.
Browse the listings below, or use the São Paulo Art Map, for art exhibitions on across the city.
And when you're on the go, you can use NearMe on your mobile to see what's on nearby.